The day wore on and the weather was not improving. I headed back to the River Stage to catch the tail end of Danny Michel's set and see local favourite Jim Bryson. He's a lot of people's favourite, and getting close enough to the stage to catch a decent photo was a bit of a problem, particularly since the chair dwellers were a bit possessive. No matter: Jim and Co. performed a lovely and entertaining set.
Jim sings!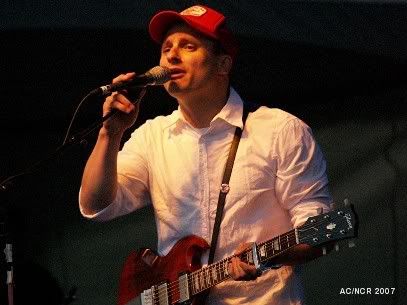 Jim rocks!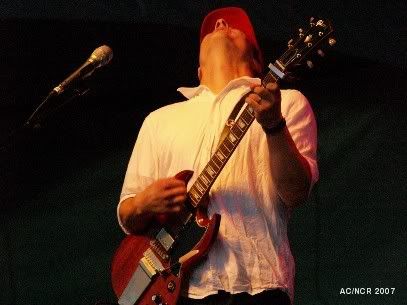 Some of the band: Jon Lomow and Dave Draves shake some stuff, Jake Bryce tunes a bit. I can't quite remember who was drumming oh those many weeks ago (Peter Von Althen, says my fuzzy memory).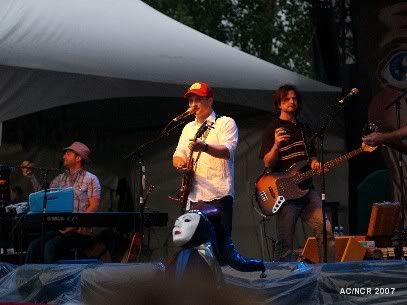 Blues duelling action!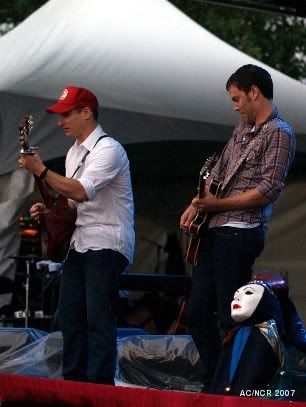 When the band has to extract their wages from some relcacitrant promoter, they send in "El Toro"!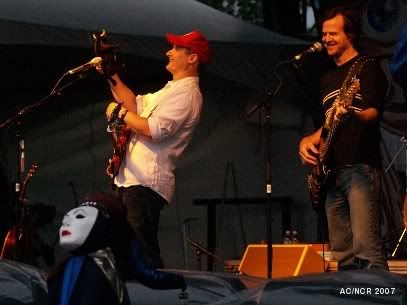 For the closer he brought out the Kelp dance team (some of who graced the Hi Lo Trons stage elsewhere).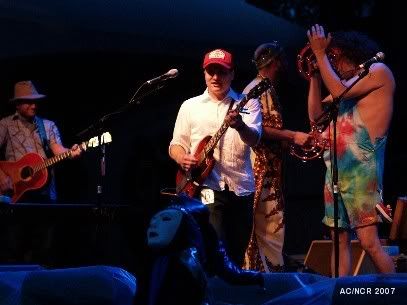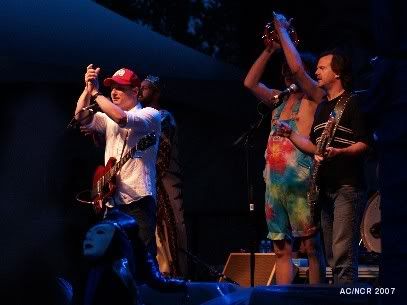 There was also a bit of wandering around in the audience with a harmonica for the sake of the blues. A fun and good-natured set. Unfortunately the weather took aother turn for the worst and my feet got soaked through. Thus, I headed home. A more waterproof colleague who stuck it out said Blackie and The Rodeo Kings played a swell but short set.