I really like Gram Parsons and The Rolling Stones, so in theory I should like any band that's heavily influenced by the two, particularly if they have the talent to back it up. I do like The Deadstring Brothers quite a bit, but they incorporate the chapter and verse so well it may actually blunt some of my appreciation. They've switched a few members around since 2006, when they played Bluesfest as well.
Ringleader Kurt Maschke complimented Canada's friendly border staff. I don't think he was being sarcastic, either.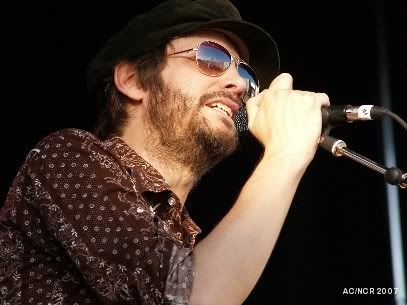 I couldn't identify Spencer Cullum last time around, but here he is again.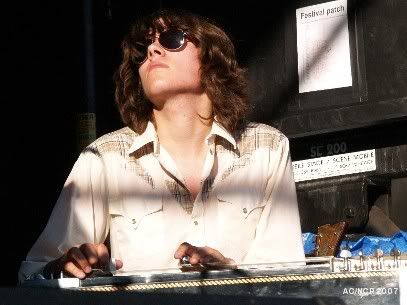 Masha Marjieh is definitely playing a bigger role in the band's sound.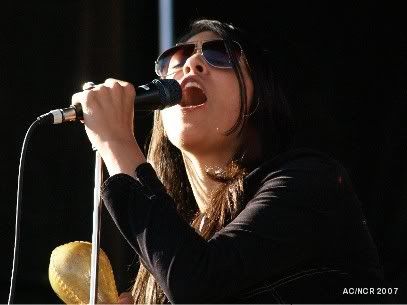 E. Travis Harrett, looking just as he did last time.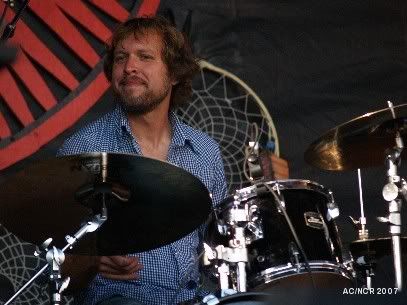 Here are the new folks: "Willie Nix" on organ - I suspect it's actually Patrick Kenneally - and yes, this is my best photo of him and his mustard derby.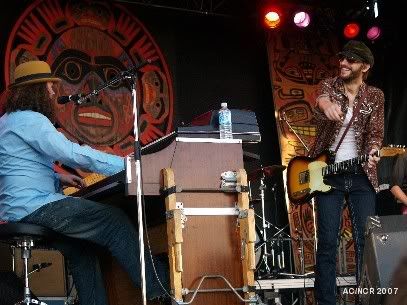 And Spencer's brother, Jeff. Not a very good snap of him either.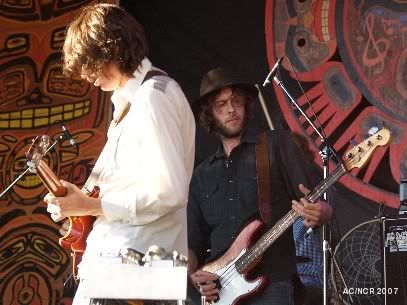 And now ... country rock action!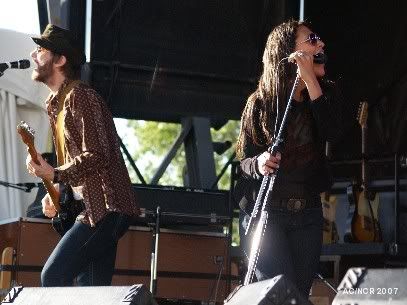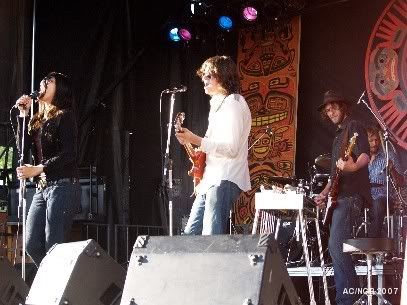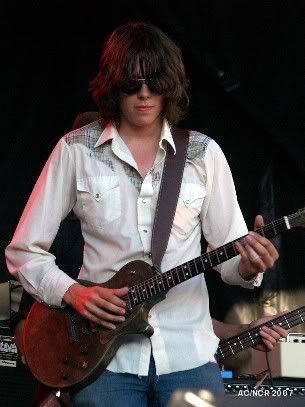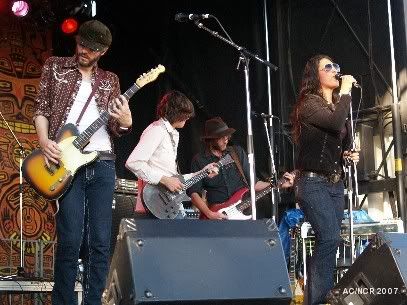 That Black Sabbath T-shirt is definitely Masha's fave.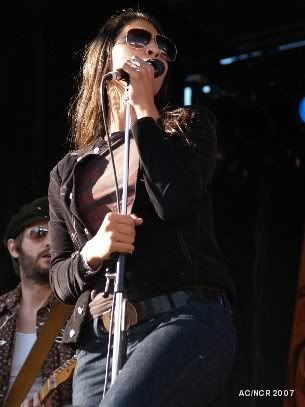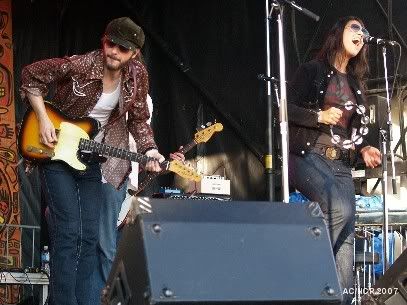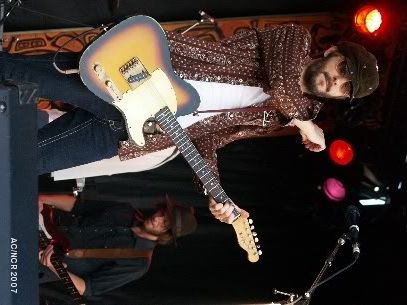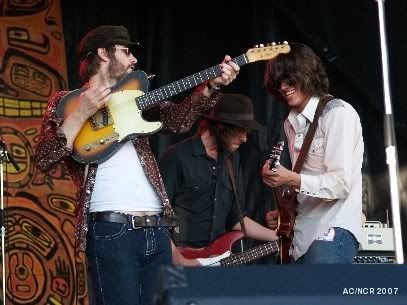 They admitted on stage to being on a serious Willie Nelson kick of late; they covered Leon Russell's
You Look Like The Devil
and
Uncloudy Day
, both Nelson favourites, and Nelson sideman Mickey Raphael appears on their upcoming album,
Silver Mountain
.