Whatever happening to Gordie Johnson? Turns out the former Big Sugar frontman slipped out of his Hugo Boss suits and down to the Lone Star State, where he hooked up with Ottawa native Big Ben Johnson and genuine Texan drummer Billy "Thunderball" Maddox. There's a lot of ZZ Top and a little Melvins in their big stomping guitar rock. They worked their way up to Canada on their new
Cup Full of Poison
album.
Gordie sings!
Thunderball seems like a smiley kind of guy.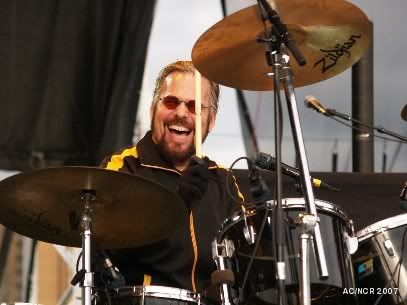 Big Ben chimes in!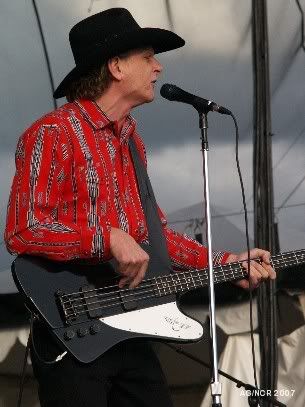 Grady action!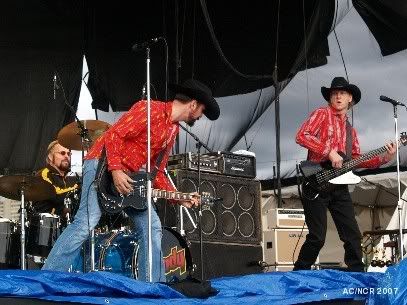 Double guitar action!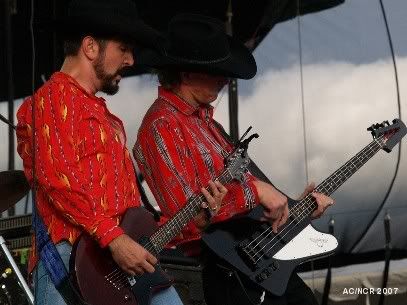 Gordie works the neck.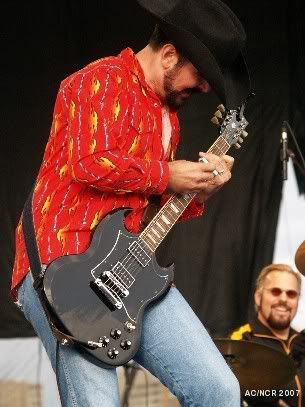 The whole lot!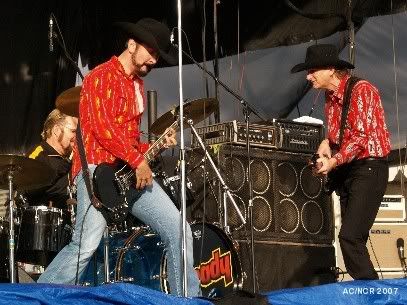 And so on!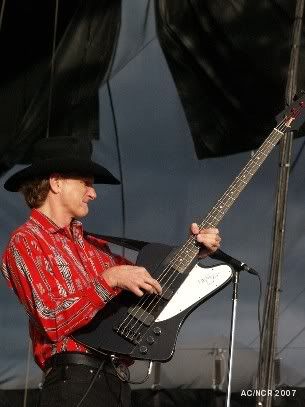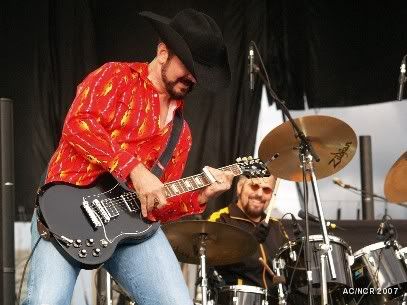 I like it nice and loud, but I confess the thrill began to wear off fairly quick: Too many songs that sound kind of the same.