After Page France I went over to the River Stage and caught a bit of Lucky Peterson - always a captivating entertainer - then returned to the Black Sheep Stage to see Ndidi Onukwulu. Her Bluesfest writeup sounded intriguing: "Whether she's out on the down-low with a melancholy moan, or chasing hellhounds with her strident tone, it's a voice that will stop you in your tracks." I found her performance too bland to stop me from heading off to listen to some Blue Rodeo, so count me among the unstopped.
She does take a good photo, though.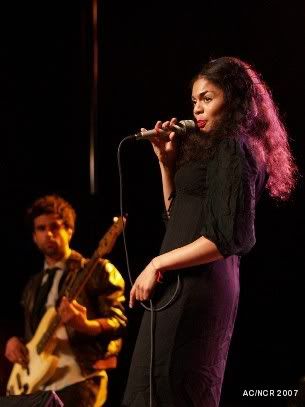 Her sideman and mentor is blues guitarist Randriamananjara Radofa Besata Jean Longin - better known as Madagascar Slim.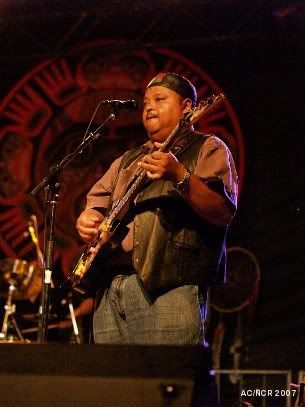 She also had a solid rhythm section with her. Unless she's switched some folks around, this is bassist Tom Sertis and drummer Rakesh Tewari.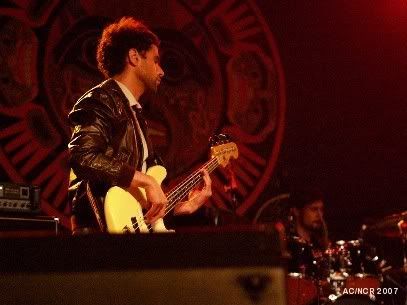 Action, indeed!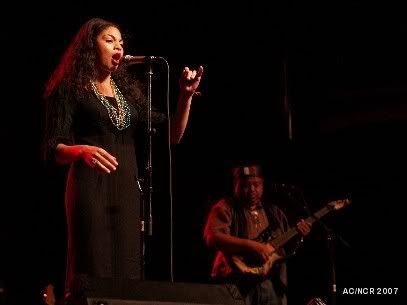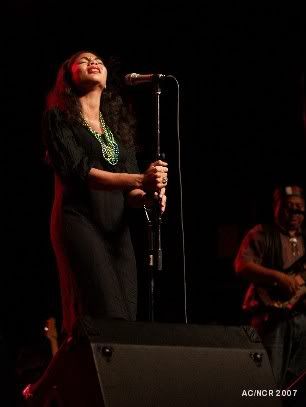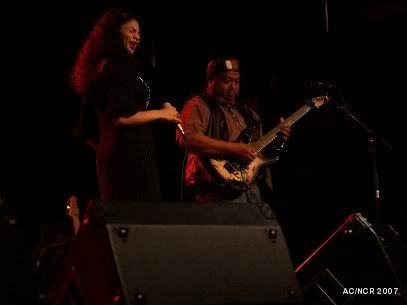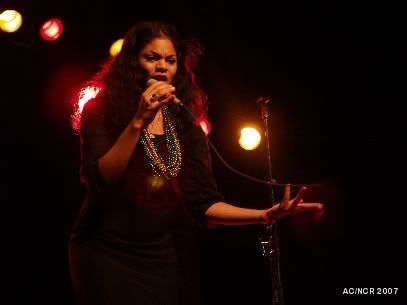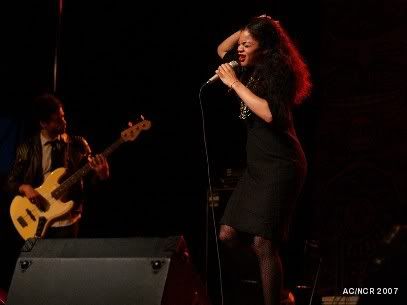 Big hugs!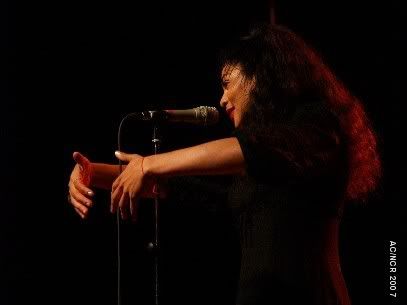 She's a lively performer. She might cut down on the between-songs chit-chat. However, she's going to have to put a few new twists in her sound before I feel an inclination to check her out again.