The real attraction of the day for Ottawa's alternative music fans began at 8 p.m. with an appearance from
Cat Power
. While short of electricity, her set at least provided her many fans with the relief of knowing she hasn't slid completely off the rails since her last set in the area. I wasn't there, but I gather it was a bit of a trainwreck. She had a good backing band with her: Dirty 3 drummer Jim White, Delta 72 organist Gregg Foreman and Jon Spencer's Blues Explosion sideman Judah Bauer. No wonder it's called the Dirty Delta Blues. Heavily sideburned bass player Erik Papparazzi rounds out the quartet.
Chan Marshall looks on the sunny side.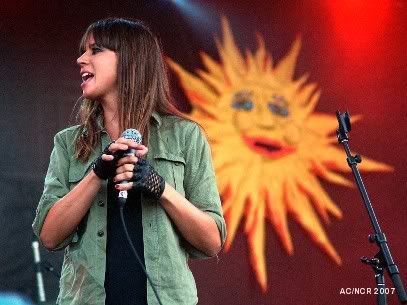 Gregg, his inevitable cigarette and Erik.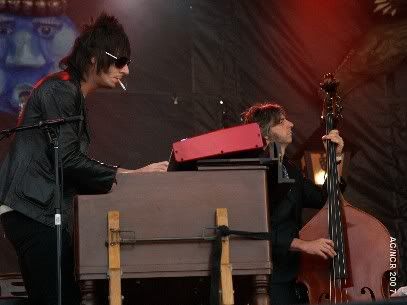 Jim White. Last time I saw him he was backing Nina Nanastasia, another New York singer-songwriter who's had a few Cat Power comparisons in her time.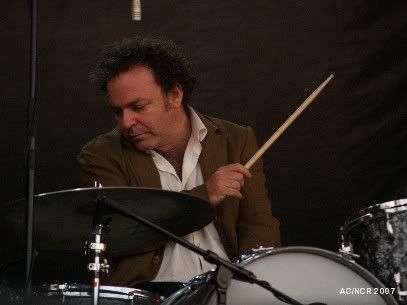 Judah.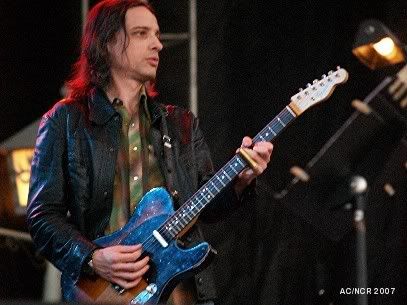 Catty action!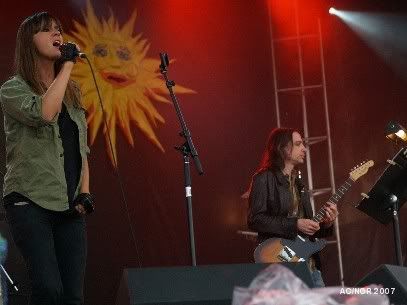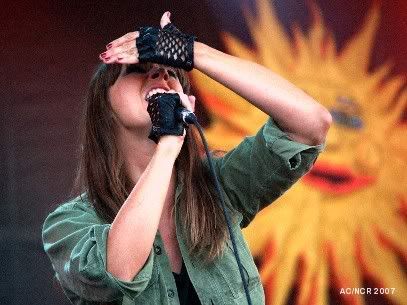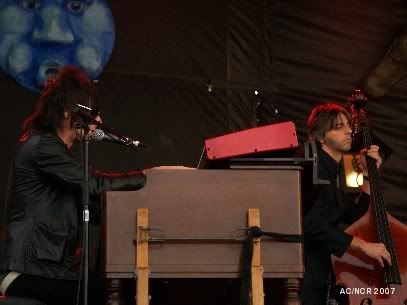 It was an enjoyable set, though she could stand to cut the number of covers: I like her originals much more.