Ah,
Valveenus
! I last caught them knocking out some metallic punk noise at Club SAW back in December 2005. They haven't changed a lot since then. They were the opening act for Dr. Wily and The Robot Masters' official pulling of the plug July 19 at Mavericks.
One thing about Bluesfest - I forget how to use my flash and end up with a bunch of intriguing-but-fuzzy stuff like this (okay, more fuzzy than intriguing).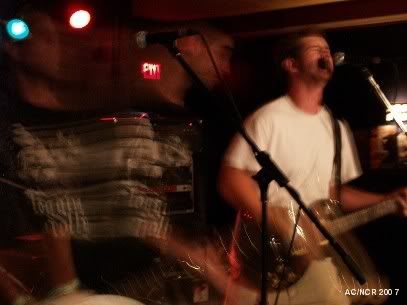 Ahem - now for an actual picture!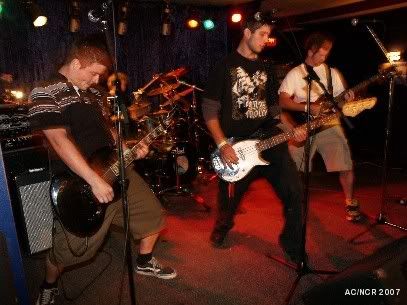 Drummer Darren Jones under surveillance.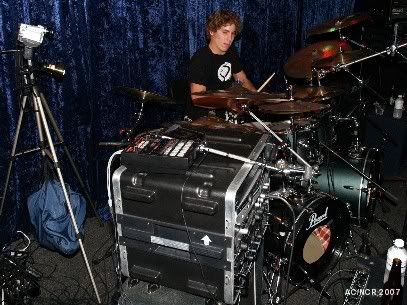 Drew Collier scrunches for the microphone.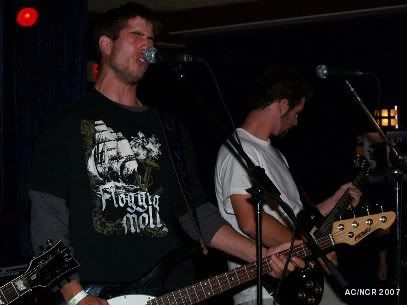 Guitarist Matt Rochon was a bit less bendy this time, but only just.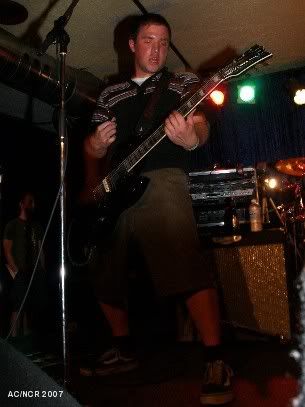 More singalong action, this time with a decent look at guitarist Cory Levesque.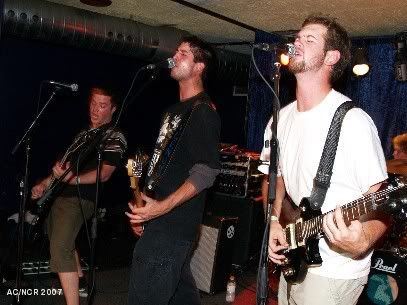 And so on!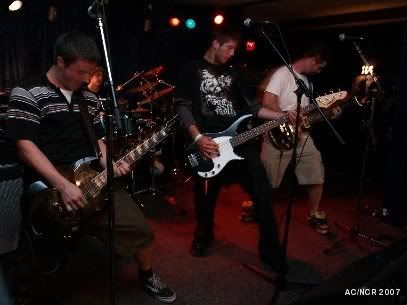 I just missed a chance to post these pics in advance of their latest show a day or so ago, but no doubt they'll be playing in the near future.
Show reminder: Hmm. just a couple of days after seeing one Design of Cities alumnus, another two hit the stage - this time in Rockets Fall at The Rainbow.