After a grim Saturday, a sunny Sunday was a relief. My first stop of the day was yet another set by Danny Michel - this time a complete one. Judging from comments Danny made during the set he usually plays solo and while not an impromptu get-together, this show wasn't over-rehearsed either. It was some energetic if less than surefooted popcraft.
It's all about basic black, and killing your TV.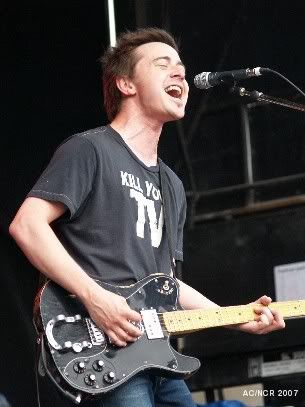 Guitarist Andrew Eldridge. Don't see too many guitars out there with three P-90s.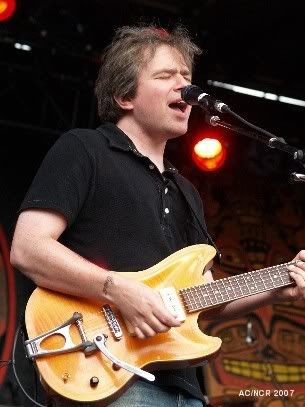 Also on board, Dennis Mohammed on bass.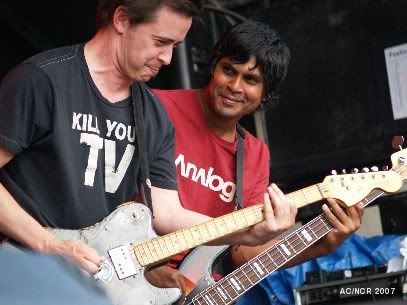 And finally, drummer Steve (I hope it's Steve - my notes make a lot less sense a month after the fact).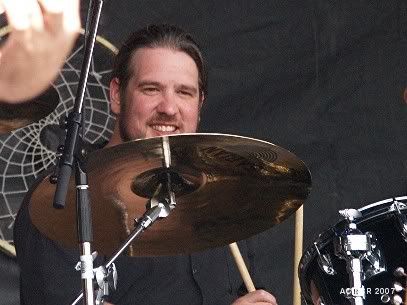 Jim Bryson was invited to perform one song with the band and ended up playing keyboards for the entire set.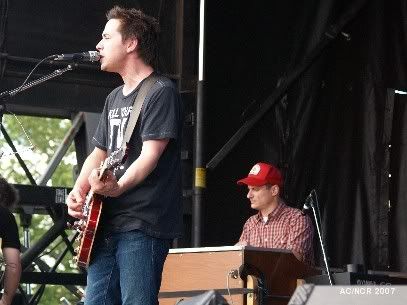 This was the photo just before the teaser photo I published earlier - which is why it looks almost identical.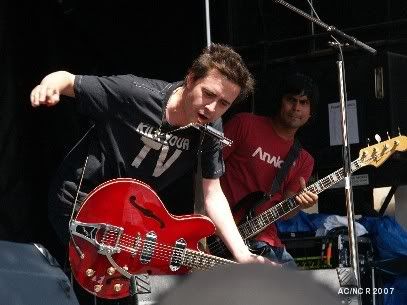 Explanation time.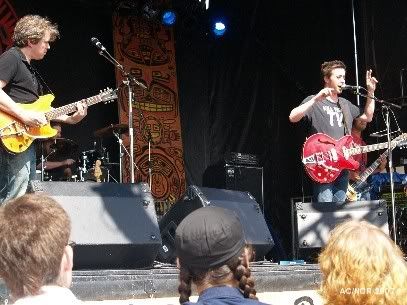 Singalong action!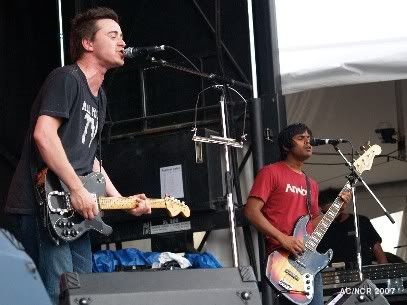 Pop action!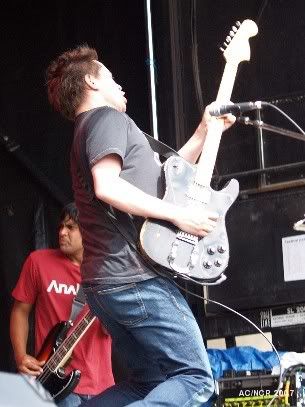 He's not a guy I go out of my way to see (I find his voice a bit insinuating for my taste) but he's got a good line in pop hooks.