Steve Forbert was the penultimate act I caught at Bluesfest 2007. He's a rootsy rocker whose records could snug up next to Steve Earle and Bruce Springsteen's. There's a bit of Elvis Costello in his sound, too. He was one of the most active acts I saw - the fact that he's been gracing the stage for at least the last 30 years notwithstanding - and the one I suspect is closest to blowing a vein. He's quite good at the audience interaction side of things (he told me he liked my hat, which was nice of him - of course, it is a very stylish hat).
Steve sings!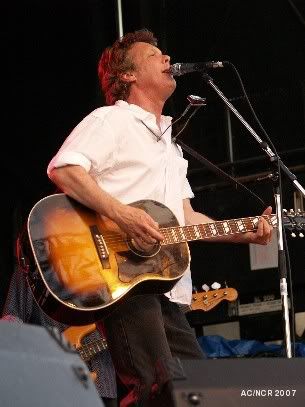 Bassist Llorne Rall missed his calling - he should have been a character actor in Western movies. He's played bass for Robbie Fulks and a bunch of other folks.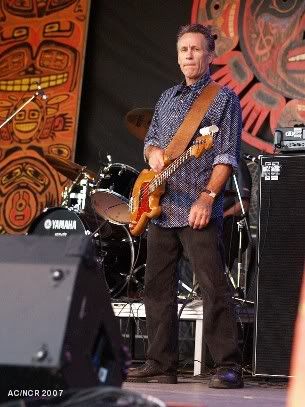 Guitarist Steve Allen rocks the shades - at back is longtime Forbert drummer Bobby Lloyd Hicks.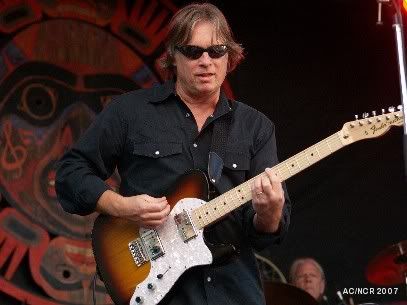 Steve does his best Satchmo imitation.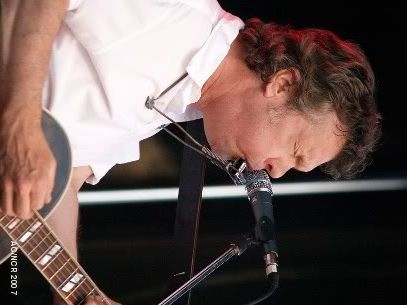 Consultation action!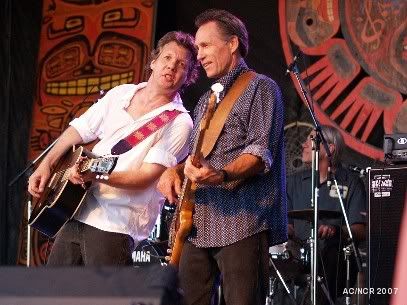 And so on!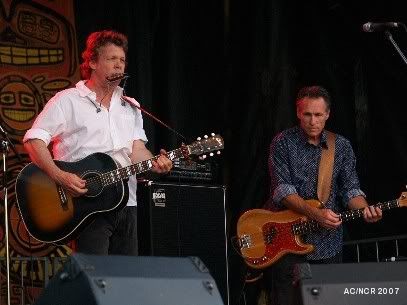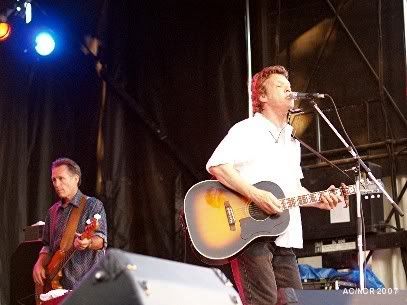 Pretty entertaining, and I can see why he was once called the "new Dylan." Course, now he's the old new Dylan. I'm not sure who the new new Dylan is, or even the less new Dylan.