I already gave Randy Newman a relatively lengthy writeup the day after his show, for the simple reason that his was one of the most entertaining and memorable performances of Bluesfest. He came out in his regular shmoe clothes, cracked some jokes (several at his own expense) played a bunch of his classic tunes and was generally as amusing as one guy at a grand piano can be without being Victor Borges. And now, a whole bunch of very similar photos of a guy at a piano.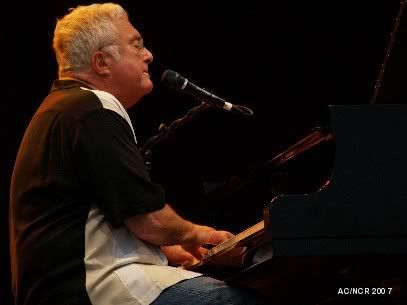 "I tell you, Karl ..."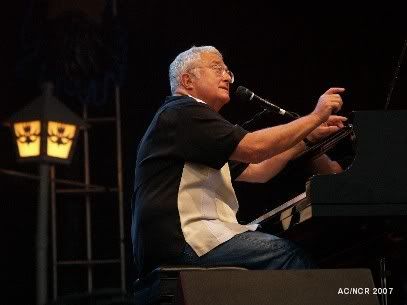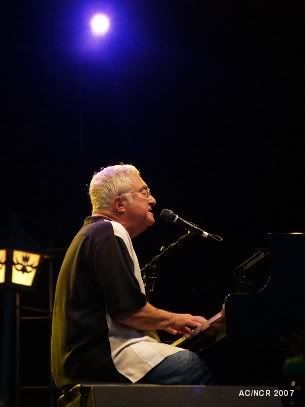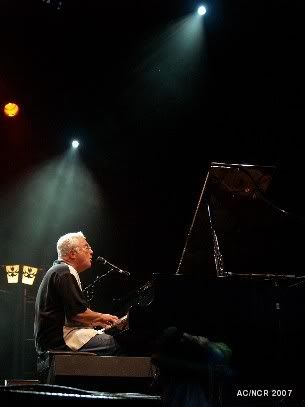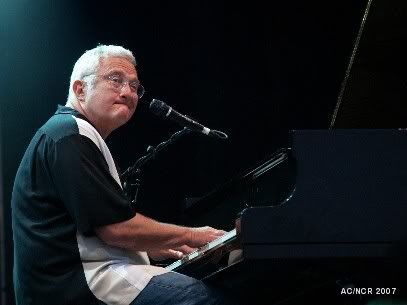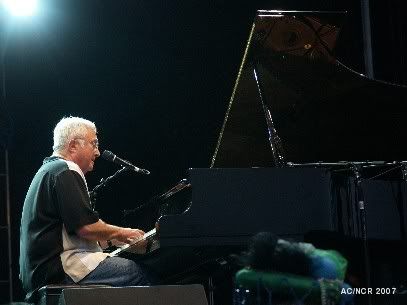 Thank you and good night!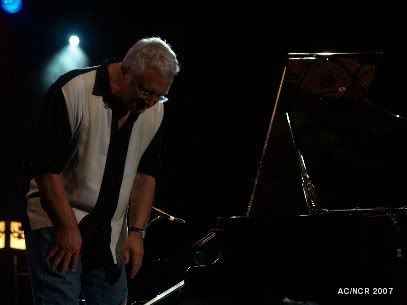 This show was heavy on popular favourites, but the new stuff was quality goods too.
Show reminder: The Polytones and That's The Spirit perform at Irene's.