After the horrors of Faber Drive, John Allaire's robust roots rock came as quite a relief. He had a busy time of it at BluesFest, playing harmonica with Anders Drerup at the Barney Danson Theatre, opening for Elmer Ferrer and co. at The Rainbow as a Bluesfest afterparty and of course rocking out at his own show with his band The Campistas.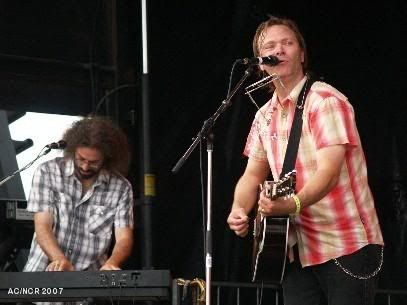 There were also a few special guests: Amanda Rheaume helped sing Angels (she also appears on his new album,
Ghosts of the Royal Motel
).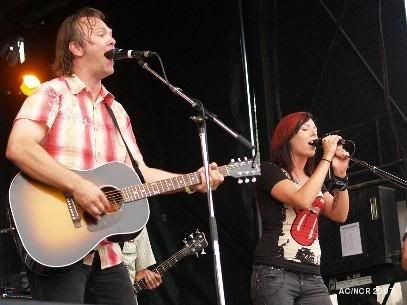 Ditto for daughter Hillary, who sung along for
Blue Skies
.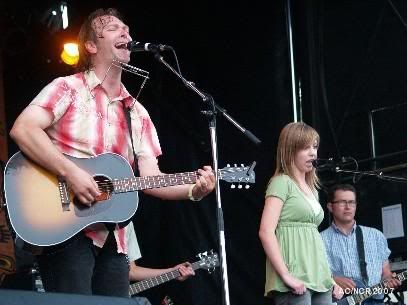 BushPilot Kevin Smith ... come to think of it, the Bushpilots' new CD also has motel in the title.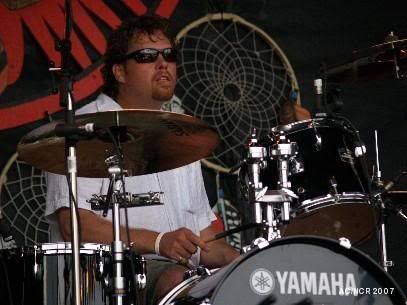 I think Jeff Tanguay has been exposed to too many Billy Idol videos.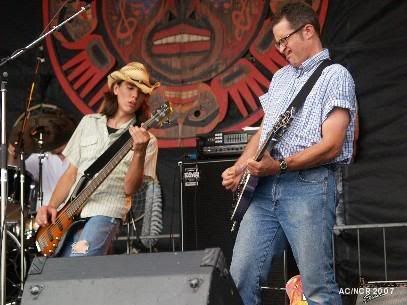 Normally Tanguay plays bass ... Dave Wong filled out the rhythm section this time around.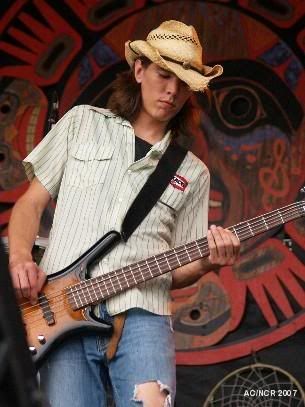 Howard takes a break from the keyboards to toot his own horn.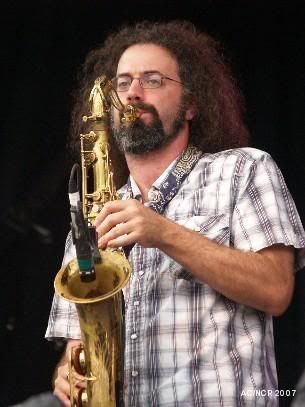 Camping action!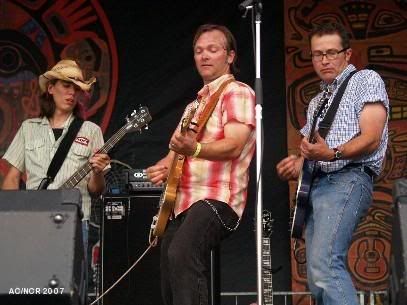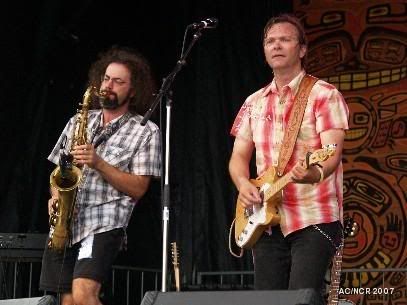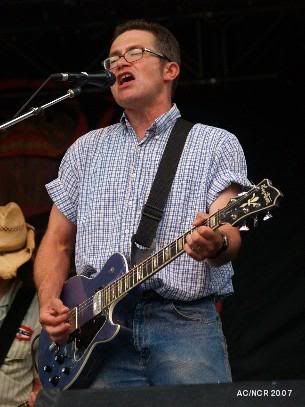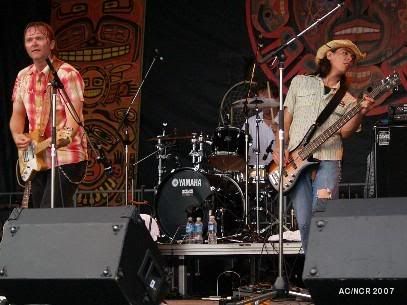 Allaire and Co. will be performing at Zaphod's Sept. 13.