My first encounter with
Amos the Transparent
came half a year ago when they performed at Zaphod's in late January. They impressed me a lot then, and I enjoyed them just as much on the rather grim second Saturday at Bluesfest (more than a month ago, now!).
Josh Chandler gives a howl.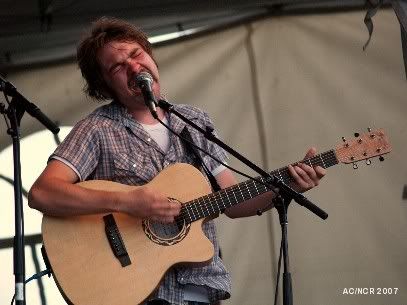 Ana Miura shakes a gourd.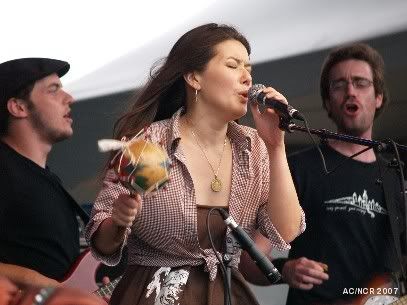 A windswept Kelsey McNulty was over on the right playing piano and occasional percussion.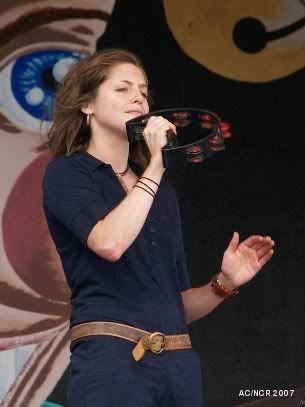 Steve Bragg and his oh-so-Italian guitar.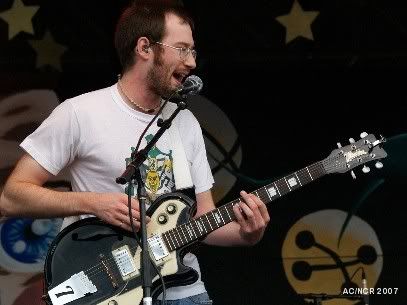 More percussion from Ana, and a more in focus Cam McLellan and Mark Hyne.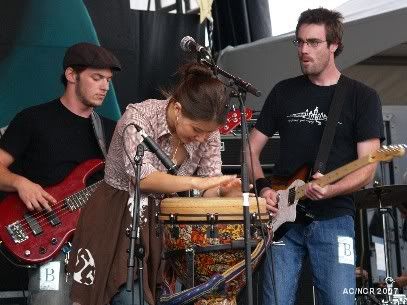 It really was a windy day.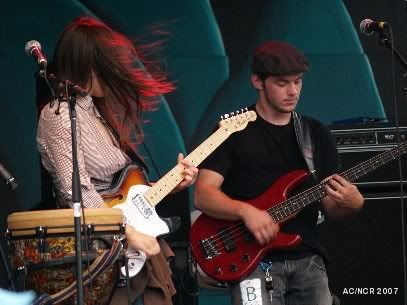 Most of the whole lot.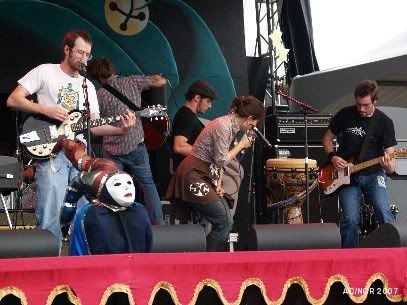 Steve does it the Jimmy Page way.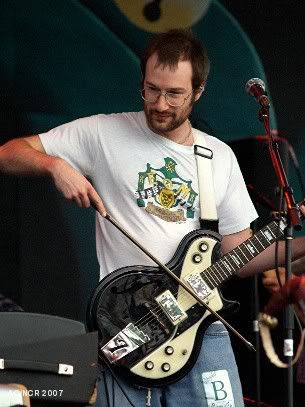 Ana eggs on Josh.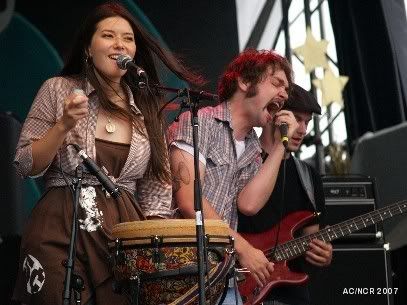 Unfortunately there was too much on stage clutter to get a good picture of drummer Chris Wilson. They'll be holding a show at month's end - Aug. 30, Zaphod's, to be precise - to release their new CD.
Show reminder: Male Nurse once again plays the Manx Pub.