I spent a goodly amount of time thinking
The Coggs
were a folk band - something about the name, I guess. In fact they're a blues-rock power trio. They've been playing a residency at The Rainbow (it ends June 7) and have just released a fine debut album,
Blackjack and Cigarettes.
They played through much if not all of it at their Saturday release show at Zaphod Beeblebrox, and covered blues songs from all eras:
Have Love Will Travel
, Cream's
Crossroads
and The White Stripes'
When I Hear My Name
(and a couple more I don't recall). I liked them, though as I believe I've mentioned before, photographing people in black against a black background in low lighting does not do much for camera focus.
Jeff Coghill.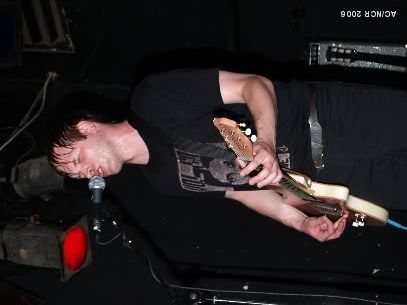 Bassist Travis Hood.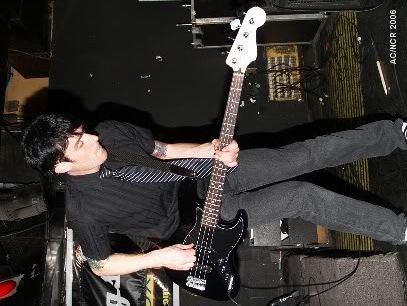 Drummer Mike Brittain.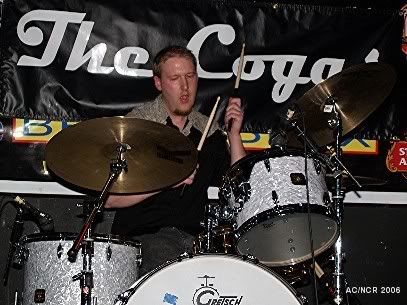 Coggs action!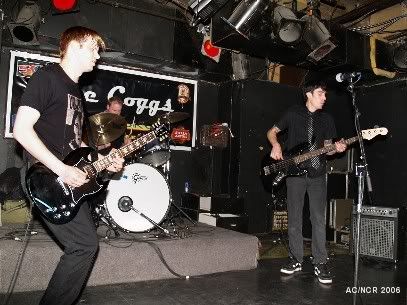 They also have a handful of shows at The Pour House coming up early in July.