Feu Therese
take their name from the ecstatic - some would say orgasmic - experiences of St. Teresa of Avila and their membership from Fly Pan Am, Shalabi Effect and other Montreal art outfits, audio, visual and otherwise. The stage seemed a bit empty after the departure of ... as the Poets affirm, but they soon filled it up with some heavy duty art rock that put me in mind of Amon Duul.
Frequent flier Jonathan Parant.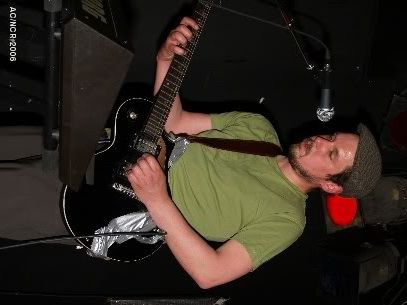 Alexandre St-Onge demonstrates a certain sartorial
je ne sais quois
.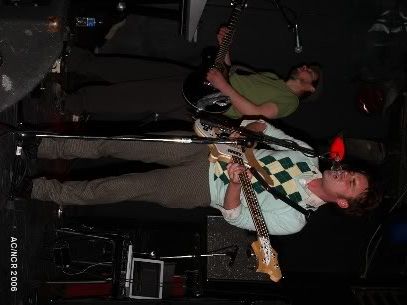 Luc Paradis' artwork has decorated work for Silver Mt. Zion Tra-La-La etc. band as well as various bits of Montreal. What I want to know is, where's the other shoe?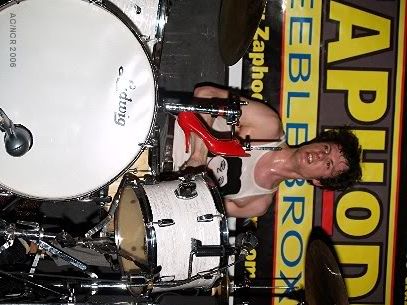 Stephen De Oliveira, some-time B-movie soundtracker.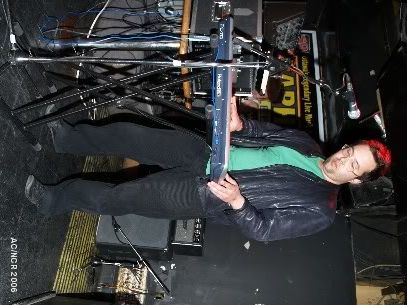 Rock - of a sort - action!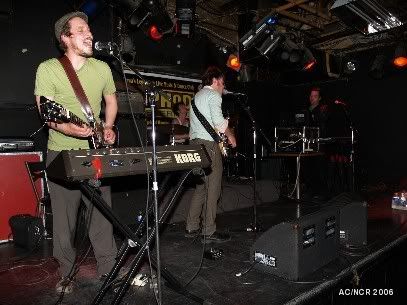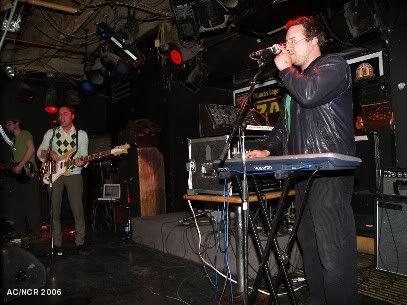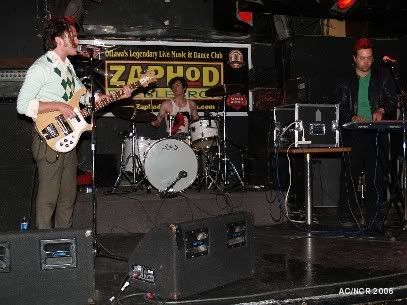 There was a good crowd too - "Our largest so far!" said Parant.