Canada's "first and only rock'n'roll band" - namely the Sick Fits - closed out Friday with another ferocious mish-mash of '60s, '70s, '80s, '90s, '00s rock.
Michael A. Hurts - I do like the lighting in this picture!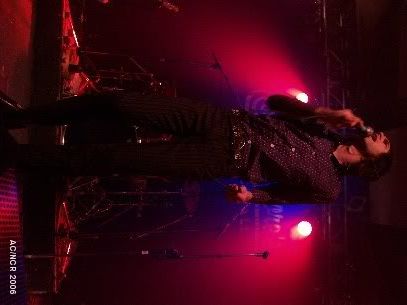 And getting down on the harmonica.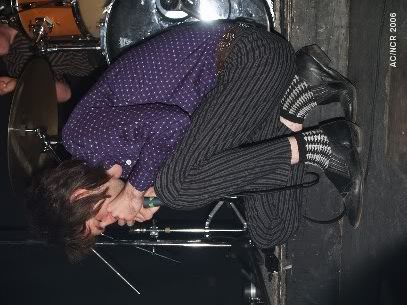 KJ gets scarfy.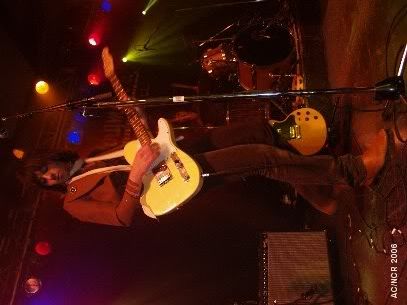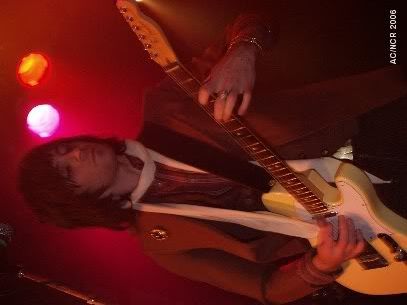 Finally, a good picture of Chase Manhattan!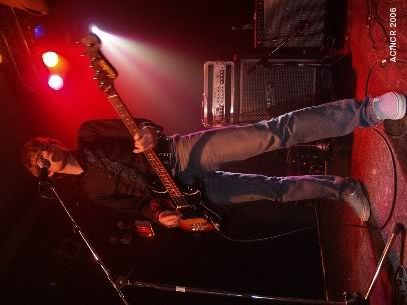 X-Ray X at his Xiest.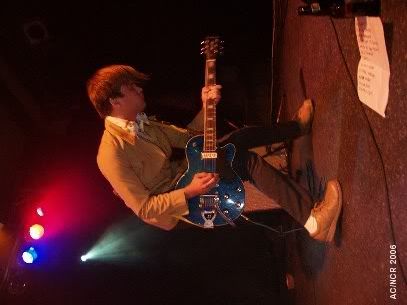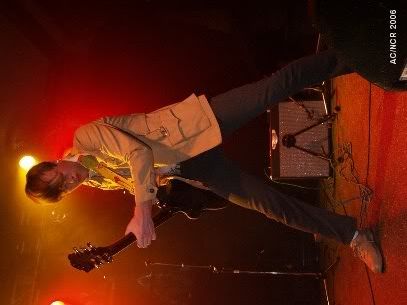 Oliver "Rocky Nagashocky" Sutherland. For once I can't complain about a drummer picture - oh, wait, yes I can!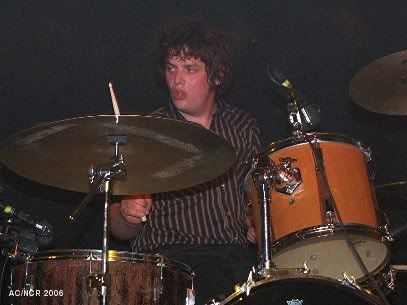 For once the smoke combined with the lighting for a nice effect.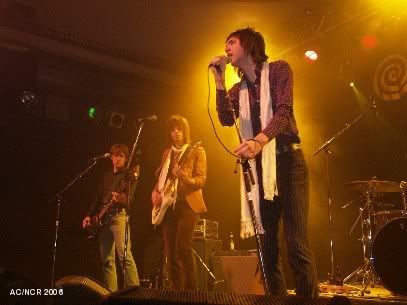 X-Ray-X is always good for those action shots! (I was actually going to post two, but
this one
didn't quite make the cut).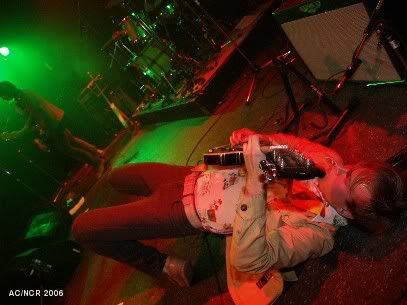 The wide angle sometimes distorts a subject's figure - but Michael really is this tall and skinny!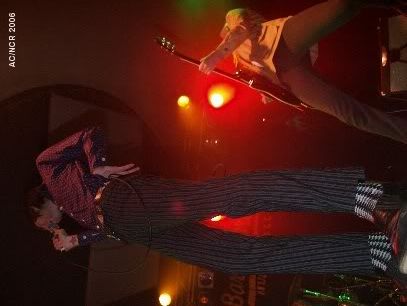 Sick action!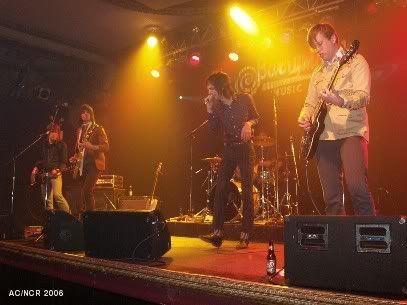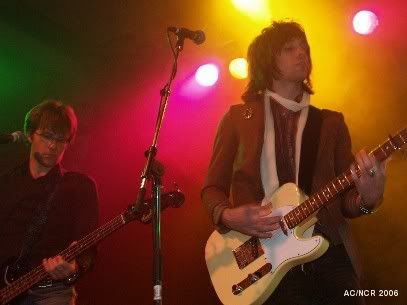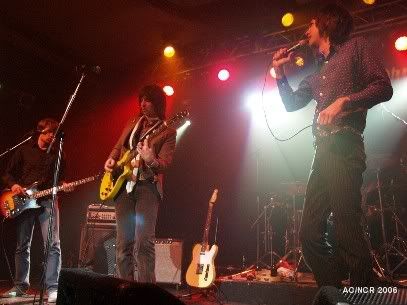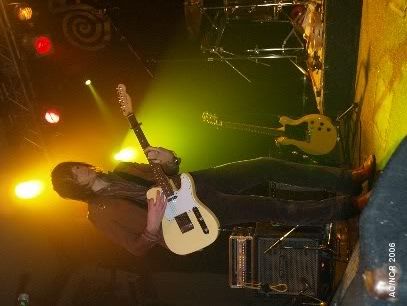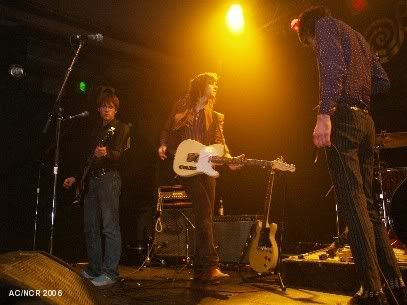 Next on their schedule is a trip to Toronto for a show at The Bovine Sex Club May 19. Latest word on their album: "It'll be a while."