I was pleased as punch to get Victoria Day off - God save the Queen ... I mean it, man! - since it meant I wouldn't be late to catch any of the bands at The Islands show. Unfortunately, Bus Driver couldn't (or wouldn't) make it. That meant that show promoter Shawn Scallen had to grab a last minute act to round out the bill. He quite sensibly chose
The Soiree
. This was an all ages show, and unlike their elders, who seem convinced that the opening act will bite you if you get closer than two metres to the stage, the young'uns like to belly up and glue themselves there like indie-rock limpets. Such commendable enthusiasm - but it did make my picture snapping a tad more difficult ... don't they know that I'm the one who's supposed to be getting in everyone's way?!? Ahem. Some photos:
Photographed from waaaaay over on the other side of the stage, Mike Armstrong.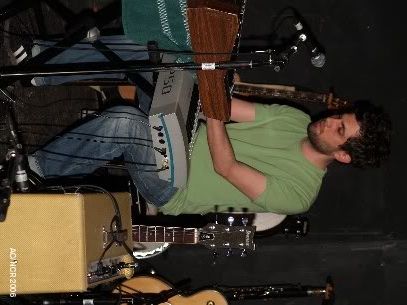 Matthew Arnold, taking a brief break from singing.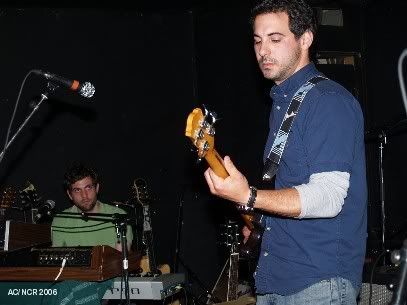 Bryce Colenbrander is in The Soft Disaster, about whom more later.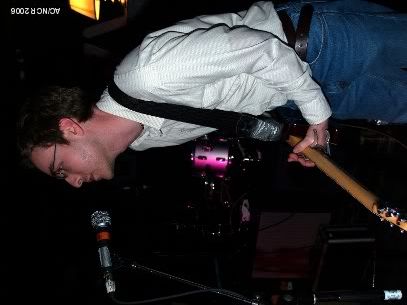 Eric Roberts, in the back in black.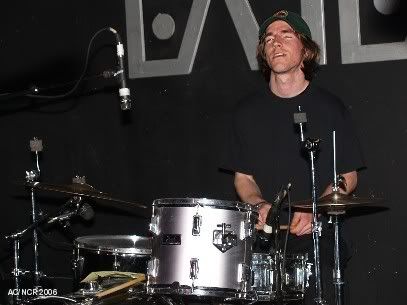 Singalong action!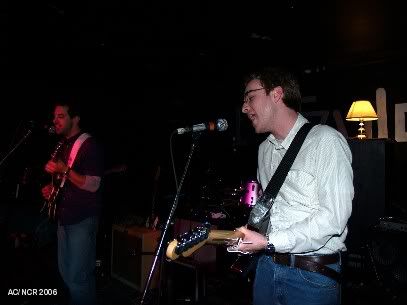 Nightly action!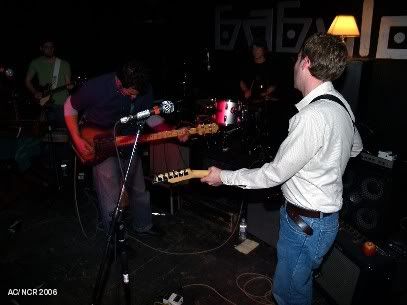 I suspect the lamp is there so the soundman can see what he's doing in Babylon's gloomiest recesses. It's a nice lamp, so I took a picture of it.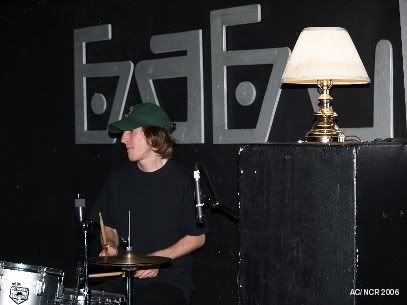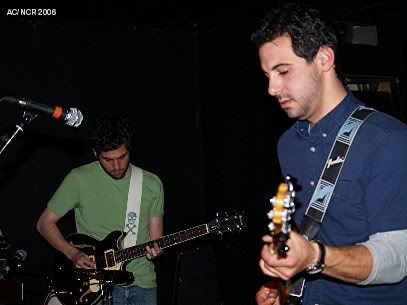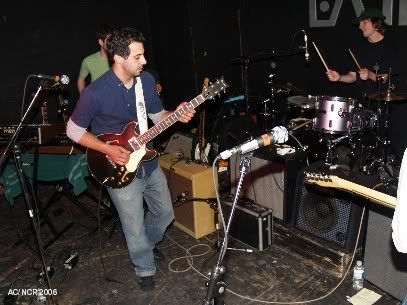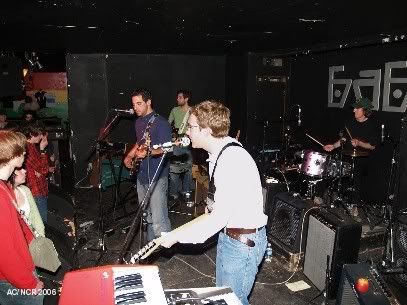 As for the Soft Disaster - they hold their CD release party tonight at Zaphod's with
If Then Do
and
Poorfolk
, both of which I confess to being keen to see again. You won't have to wait long to catch The Soiree in action again: They play Irene's tomorrow - May 27 - with The Department of Foreign Affairs and Friday Morning's Regret.