Last Saturday I was looking at the show listings at punkottawa.com debating with myself whether to go and see DD.MM.YYYY, Quebexico, The Doers, Varge and
The Expatriates
at the Montgomery Legion or Detective Kalita, The Banditas and Andrew Vincent at Babylon. I couldn't make up my mind, so I decided to go to both - bless those AA shows and their early start times! I've never been down to the Montgomery Legion's lower bar, but any venue with a white ceiling and walls wins big points with us flash-bouncing types.
First up, The Expatriates - who I seem to have taken a lot of pictures of lately, so I'll keep this short.
I've lost count of how many "Damian at the keyboard" photos I've taken, so I tried to spice this one up by getting in the tape delay. Thrills, eh?
Bill and a few spare chairs.
Damian and Chris.
Michael borrows Chris' Jet King, Damian borrows Quebexico's Epiphone; I don't think he's actually moved from the last picture ....
Expatriate action!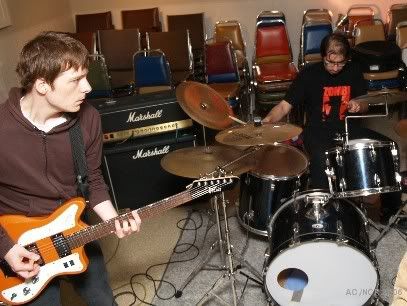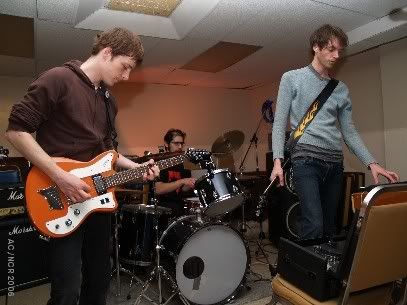 The Expatriates welcome your feedback.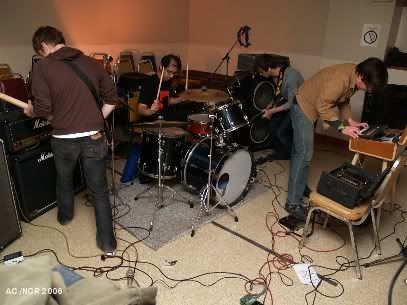 Great noise!
Show reminder: Pianosaurus Rex, Place, F!ghtF!ightF!ight and more play the inaugural Synthfest at Babylon.