Show No. 3 for Relief Maps. As someone whose been to two of them (and their End Hits basement appearance, I'm not sure if they counted that one), I can say they've been improving in leaps and bounds (and perhaps benefiting from improving sound systems). I gather they had a show at the Avant-Garde this Saturday (with the Ten Commandments) that I missed, so no doubt they'll be even better next time.
Barefoot Katie Duross and guitarist/keyboardist Dusty Dewan.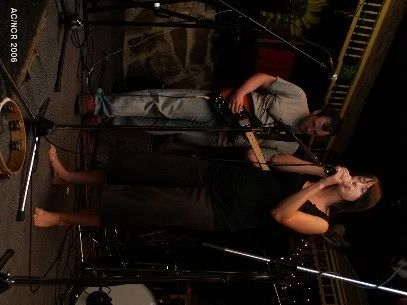 Luke Duross and drummer Kevin Regan.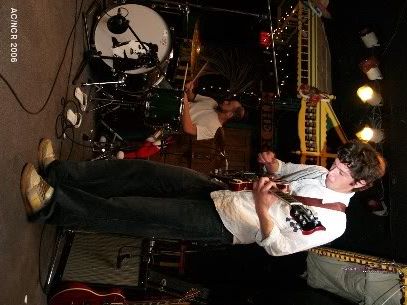 More Dusty!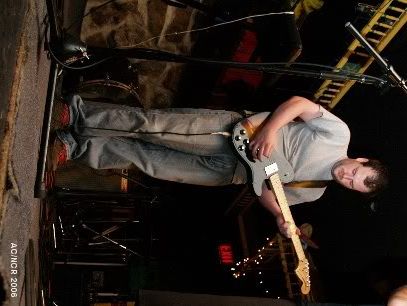 More Kate!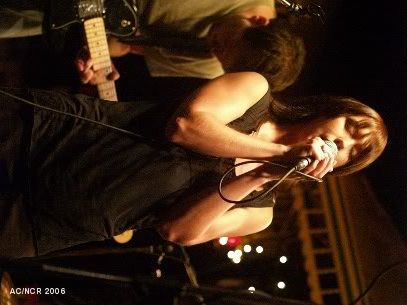 More Luke! (But not more Kevin, because unfortunately my sole pic of him is a disaster - I'm burning the flash card ...).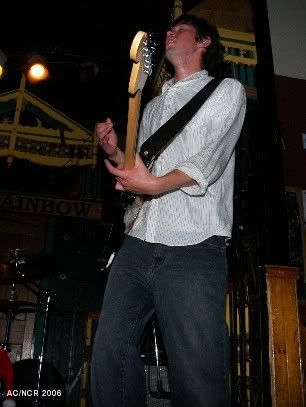 Cartological action!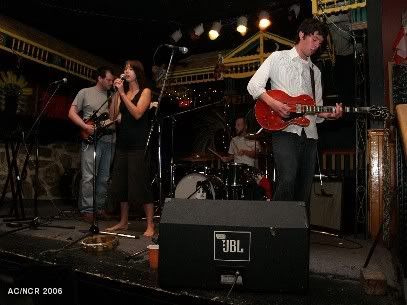 Luke also gave me a copy of their new EP, about which more later.
Finally, Ill Ease took the stage. On guitar and vocals, Elizabeth Sharp, also of New Radiant Storm King.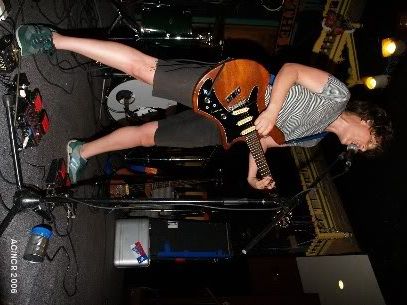 On bass, Elizabeth.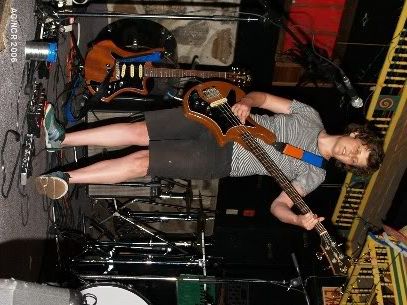 On drums and vocals, Elizabeth.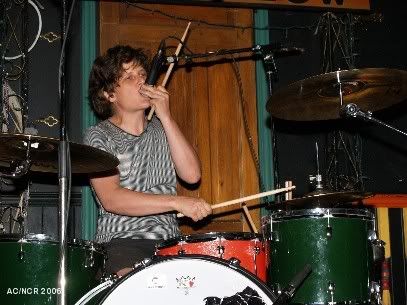 Those one-woman acts keep you running about. The setup: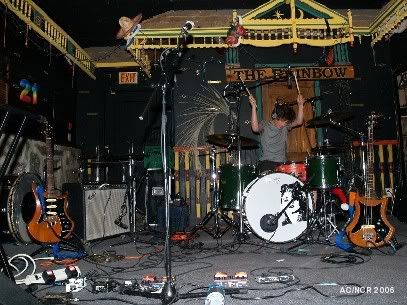 Shaking, singing, guitar-playing action!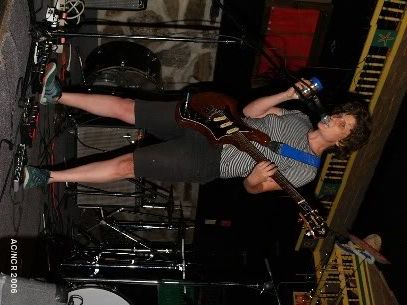 And a last whack at the drum kit.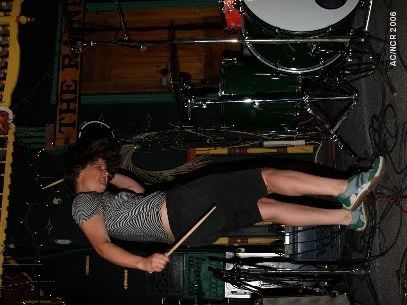 She didn't play long, not wanting to keep the crowd up late on a Sunday, but it was a worthwhile set.