Mark Kozelek's set was a somewhat moody. I'm not talking about the deep vein of melancholy that runs through his work. He seemed a bit unhappy to be there. He was certainly displeased with the sound from the Blues Til Dusk stage bleeding through. He seemed bemused by the number of Caucasians at the performance as well. He idly wondered if the usual nightclub darkness had concealed the high percentage of his white fans - uh, I'm guessing yes.
Here's a close shot ...
Closer ...
Closest!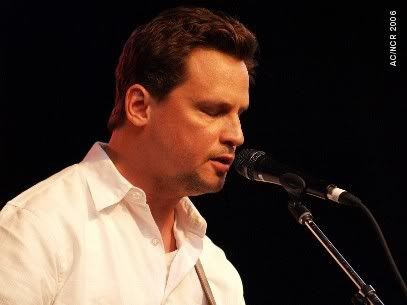 He had some support from the unassuming Phil Carney, also from Red House Painters.
The dynamic duo.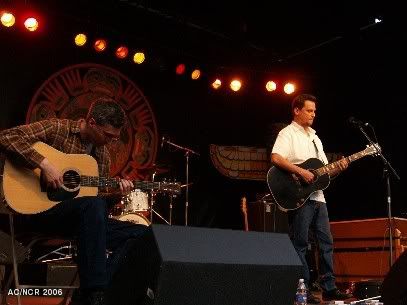 I could have kept listening, but he decided to leave the crowd wanting more.