When the members of Uncle Tupelo went their separate ways, Jay Farrar transferred his efforts into
Son Volt
. He's avoided the stylistic diversions of some other folks I won't name and stuck with the country rock. Since Mark Kozelek split a little early, Son Volt played a little longer.
Jay Farrar.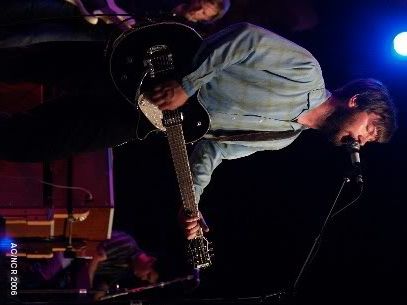 Rock poser extraordinaire Brad Rice! The shelltop Duesenberg helps.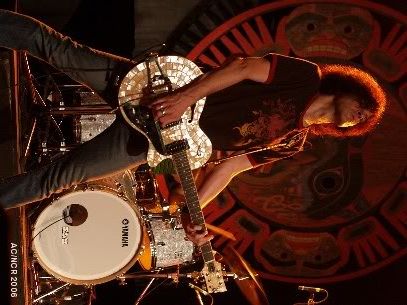 Drummer Dave Bryson shakes it.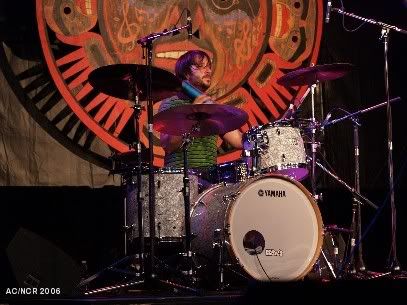 Considering they were one the other side of the stage, this shot of bassist Andrew Duplantis and their keyboardist - Derry de Borja, I think - turned out quite well.
Filial action!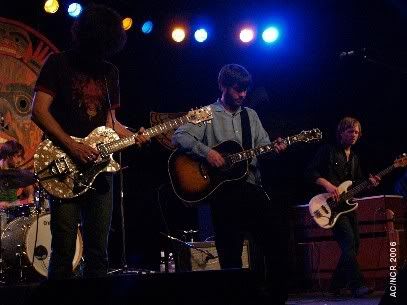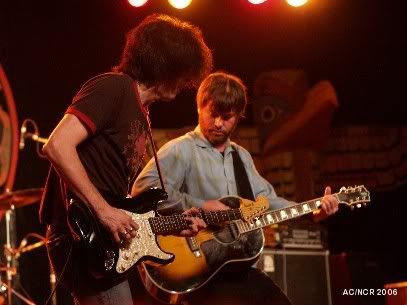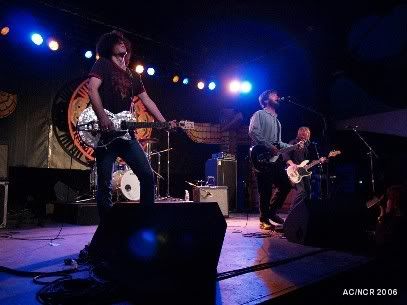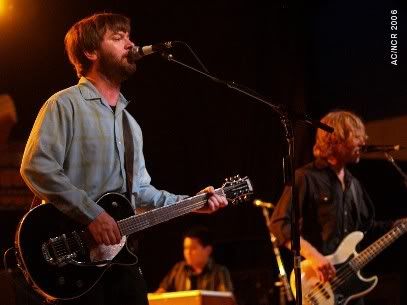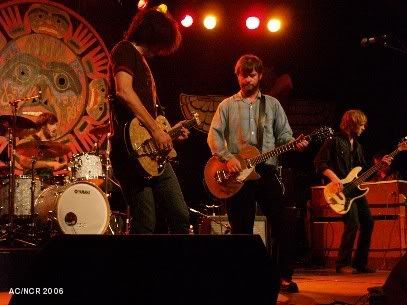 Who needs a slide when you have a microphone stand?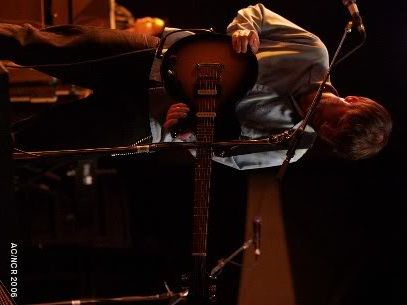 Let's face it, the real reason that bands go through all that encore nonsense is so that they can go grab a cigarette.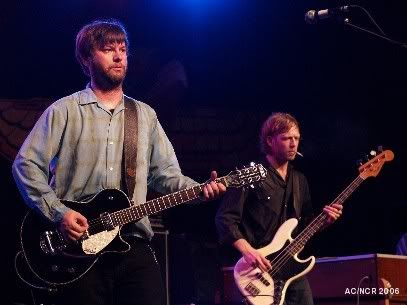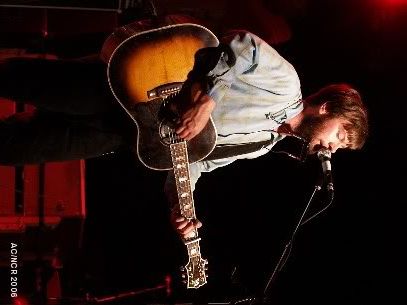 Their set was a knockout punch for a lot of the audience, and I was very impressed as well too, though I was just on the edge of deciding I'd heard all I had to.