Cuban guitarist
Elmer Ferrer
is certainly a wizard on the fretboard. He likes Steve Vai and Stevie Ray Vaughan. His style strikes me as a bit busy, but he and his band combine a lot of skill and enthusiasm and can't help but put on a good show.
I wager that Ferrer is a man who enjoys his work.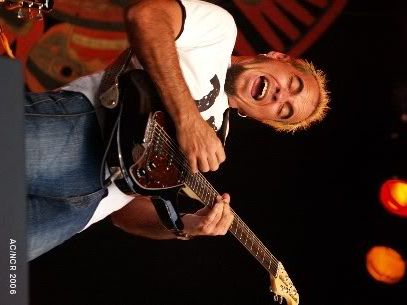 Juan Pablo Dominguez was enjoying himself, too.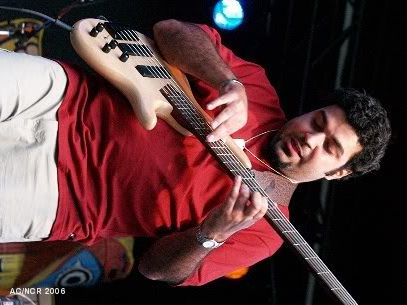 Ahmed Mitchell in percussion ecstacy.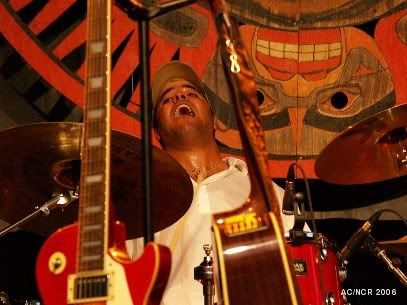 Anders Drerup rounded things out - he's now a fulltime member of the group.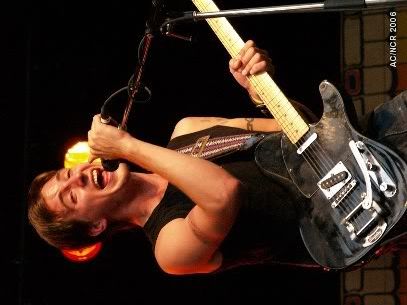 Flautist Maraca pulled off another stellar guest spot.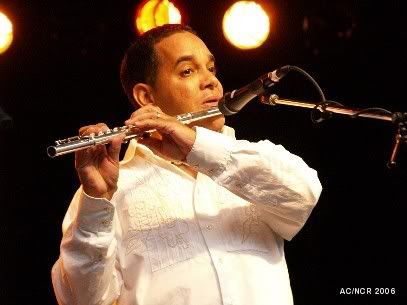 Last time I saw him Ferrer he had Alexis Bosch on keyboards. This time local chap Tyler Kealey handled the ivories.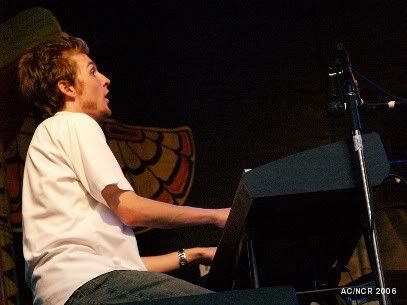 Cuban-Canadian action!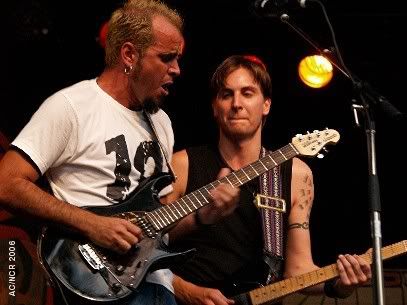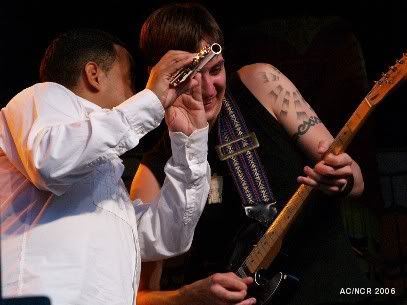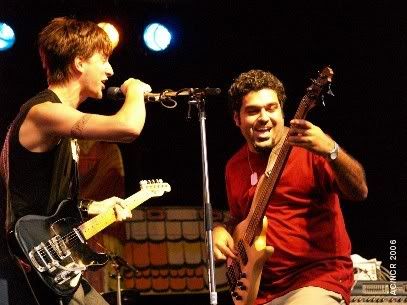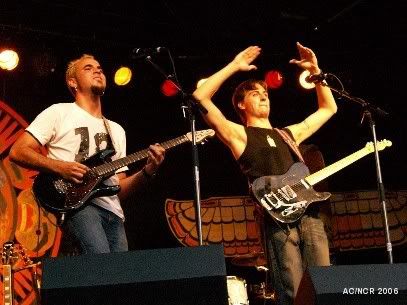 They covered Miles Davis and finished off with The Beatles'
Come Together
- I suspect we'll see them again at Bluesfest 2007. If you can't wait so long, Ferrer and Co. will be at Fat Tuesdays July 30 and the George Town Pub Aug. 10.