A great show for the Banditas' CD/LP release party, starting with Run Stop Restore, which features Jim Sproull (guitarist for the Glads), his brother John (last seen hitting the skins for Patrick Shanks in his Merle Knurling incarnation), Joey Vienneau and Chris Cook. Very raucous modern rock, plus a cover of Pere Ubu's
Non Alignment Pact
... I ask you, how many bands out there are covering Pere Ubu? And with matching shirts, even.
Jim Sproull prepares to testify!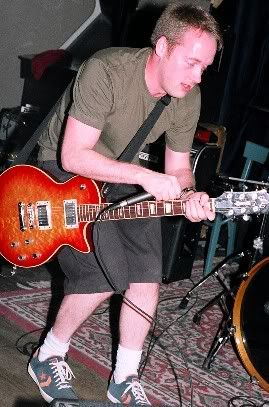 Keyboardist Chris in a shouty mood.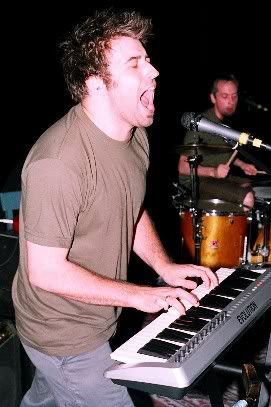 John Sproull drums emphatically.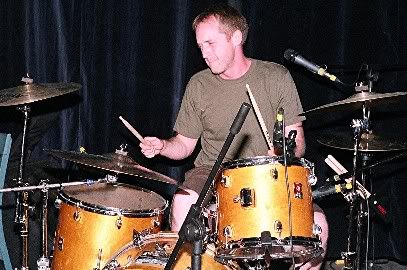 Bassist Joey.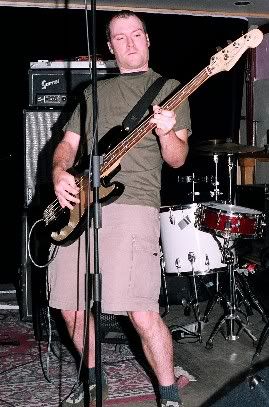 Three-quarters of all together!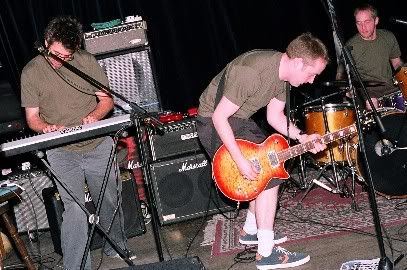 A different three quarters of all together! (Damn post).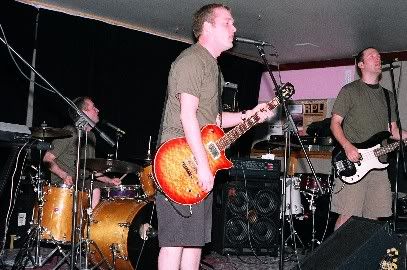 Them Sproulls - an uncanny resemblance.
We're officially in the summer doldrums ... shows seem a little farther inbetween - though there's a bunch of AA punk stuff going on, such as
The Flatliners
,
The Heatskores
,
Clock Strikes
,
Fleeba
tonight at Mavericks Bar - a "Skanada Day Kick-off Bash." If freakopunk is more your bag, head over to the Avant-Garde Bar (where Sunburned Hand of The Man put on such a swell show with St. Bernard of Love and Akisakila) and see The Skarekrov (all the way from Russia!), dd/mm/yyyy, Panserbjorne and Veloochi play another AA show, also tonight.
Of further interest ...