My original plan to finish off Monday was to go and see Buddy Guy, but the River Stage was completely jammed during my brief reconnaissance, so I headed back to the Black Sheep Stage to see Final Fantasy. I've seen Owen Pallett twice, both at times Bluesfest. This second show didn't have the revelatory feel of a first appearance, but I was still mighty impressed by how much mileage he got out of looping his violin. He also had a nifty light show provided by animator etc. Stephanie Comilang.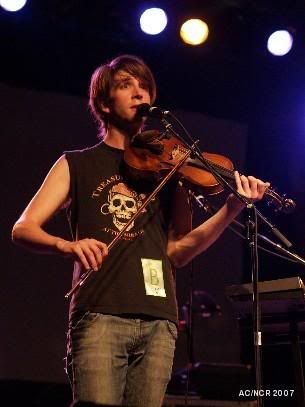 Stephanie gives Owen a hand. You can just make her out operating the overhead projector to the right.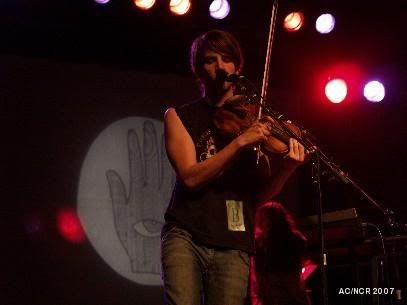 Her bit with the writing was particularly nifty and appropriate.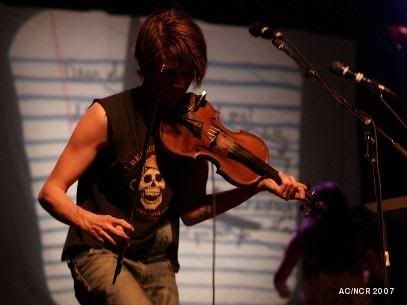 As was the piano.
Charming as ever; he'll be back in town in a few months, and this time you won't have to head up to Wakefield or wait for Bluesfest to see him: He'll be at the Bronson Centre Nov. 20 and tickets go on sale very soon.