Give Montag credit, for a one-man act hemmed in on three sides by keyboards, percussion instruments, he's quite an active performer. It was interesting to see him employ all his gear (including a violin) to lend his set extra pizazz. I'm not wild about his singing voice or lyrics, but as electropop performers go he was an amusing one to watch.
There's something about the T-shirt font that just doesn't go with the message.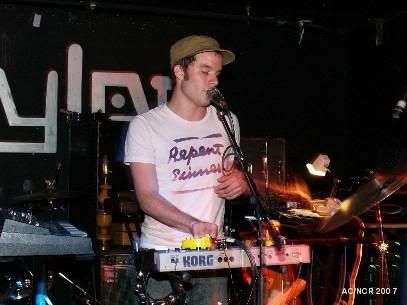 Montag shakes some stuff.
... adds a bit of violin ...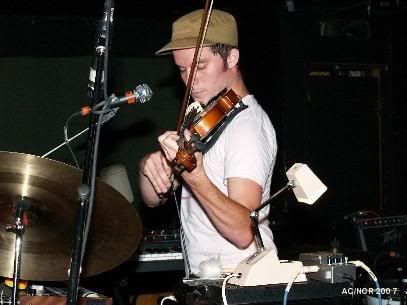 ... and finally some keyboards.
His new album is called
Going Places
. Which seems appropriate since he's a Montrealer who moved to Vancouver (for reason he says are explained in his song
Best Boy Electric
) who's currently on tour of Japan.