Ever since Broken Social Scene broke big, it seems that multi-membered bands have been popping up left and right. I guess that's due to either a growing acceptance of deviation from the standard singer/drummer/guitarist/bassist band lineup, or an increasing willingness for seven musicians to be stuffed in a van for a cross-country tour. One of those bands is Ohbijou. They're one of those bands that cruises through town a couple of times a year, usually performing in the company of The Acorn. Once again Bluesfest provided an opportunity to connect the dots.
Casey Mecija rocks the Tele.
Ryan Carley on keys.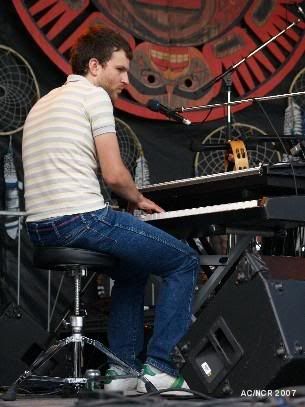 Every band these days has a melodica. When not tooting, James Bunton handles the drums.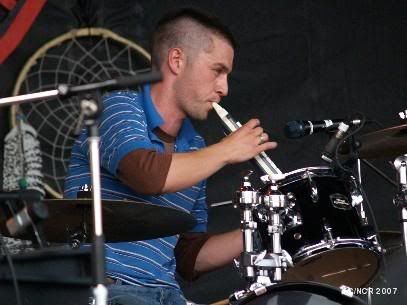 Andrew Kinoshita on mandolin.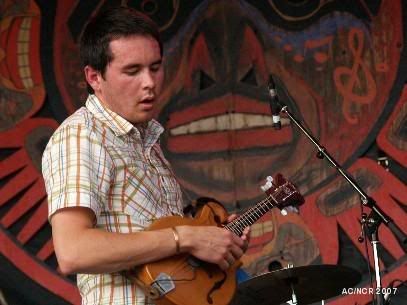 Anissa Hart chills on cello.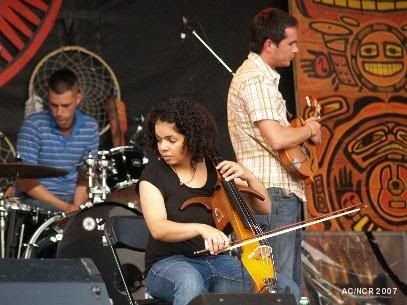 Heather Kirby also handles the bass.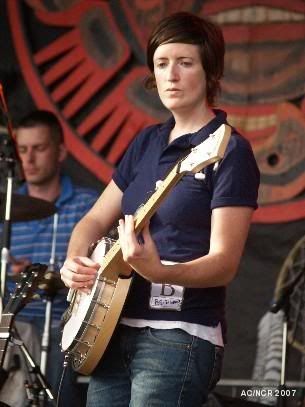 Casey's sister Jennifer.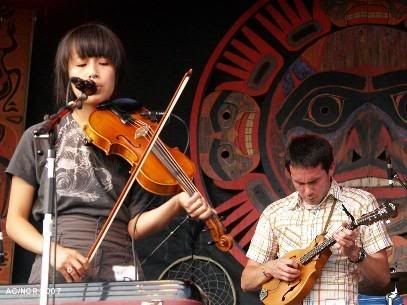 Ohbijou action!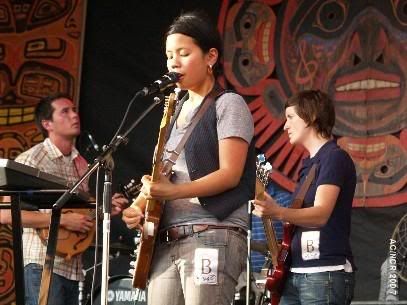 Those indie bands - so serious.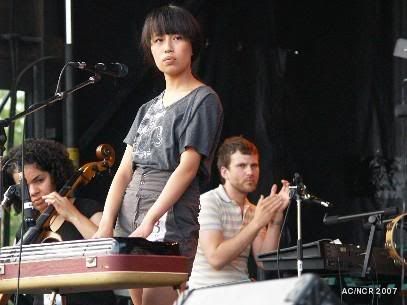 And not so serious.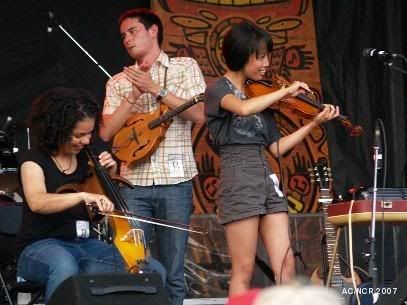 They were pleasant, but not particularly gripping. I'd like to see them again in more intimate surroundings.