I was wowed in every way by Spiral Beach when I saw them at Mavericks more than a year ago. They've been back to Ottawa a couple of times since then but - alas! - I've been busy on every occasion. Fortunately they snagged a spot at Bluesfest - earlier than I think they deserve, but those are the breaks. Once again stuff broke and they put on a great show.
Airick's hair colour has taken a surprising turn for the blond.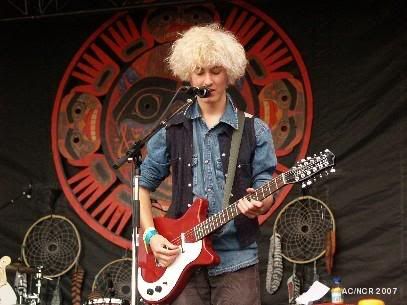 Brother Daniel multitasks on percussion.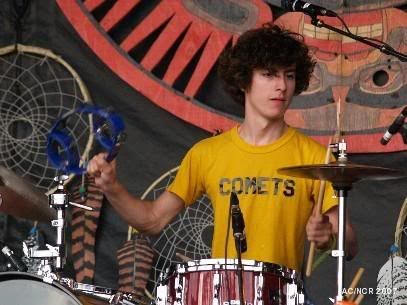 Some smoking bass from Dorian.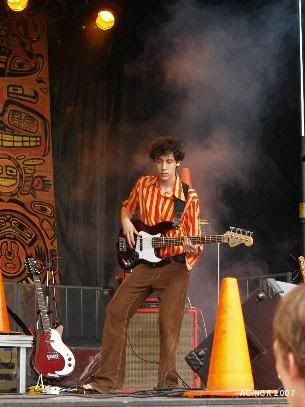 Maddy appears to have borrowed some of Airick's peroxide.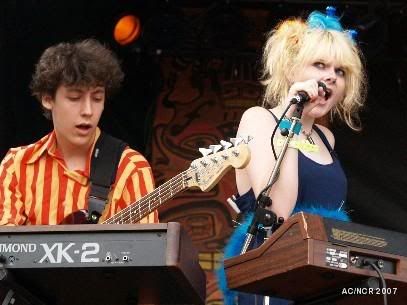 Standup drumming action!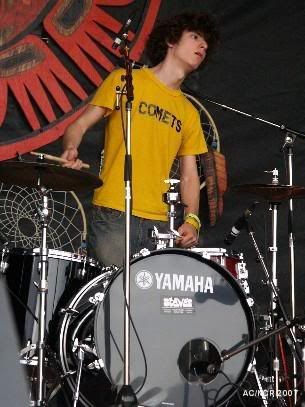 Rhythm section action!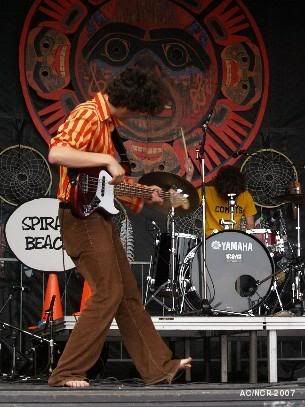 Singalong - dare I say shoutalong? - action!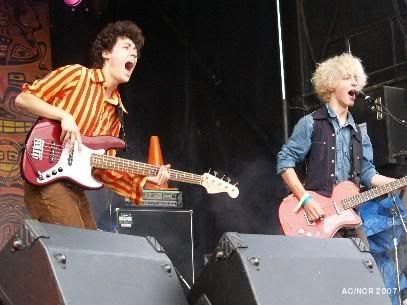 A bit more of that.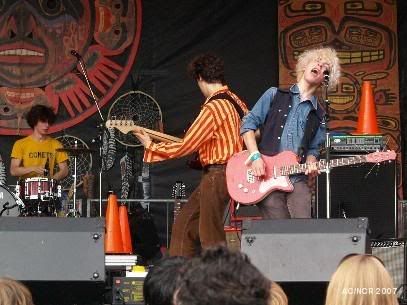 I just knew that one of those safety cones was going to end up on someone's head.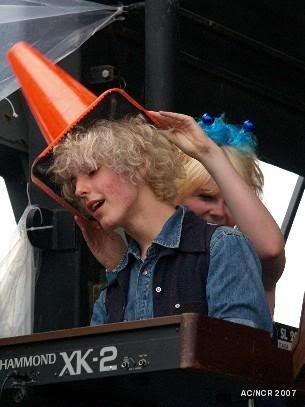 Spiral Beach are coming to get you!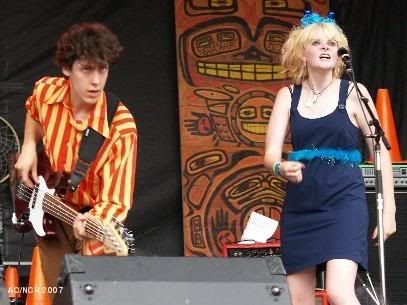 Maddy rocks the Danelectro and recommends you not do that, mister.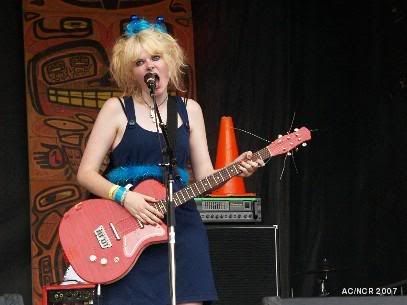 The whole lot!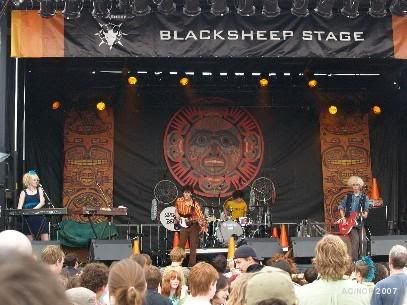 What can I say, I love those crazy kids. Various Beach boys and girls could be seen catching sundry acts throughout the week. They also got turfed from the side-stage seating at the Gogol Bordello performance. They're finished their new CD - it's called
Ball
(not
Bomb
, as someone announced earlier).