Leahy wasn't holding me, so I went off to immerse myself in the White Stripes crowd. I guess I've already made it clear I hate big crowds. After a few songs I split for a stage more amenable to moving about and/or breathing. I did snap a few pictures though. Here's the cream of the crap (no, that is not a typo).
Little Jack, big shadow.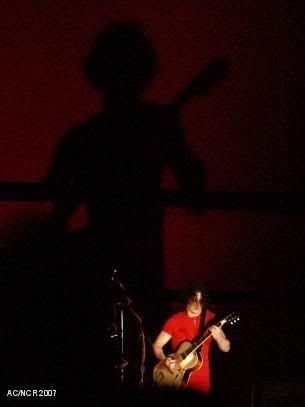 Jumbotron-sized Jack White!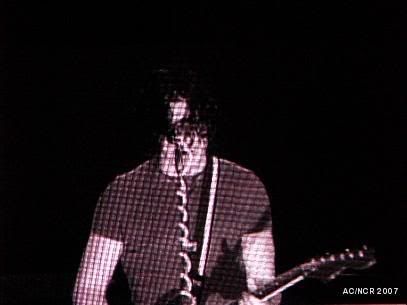 In the spotlight.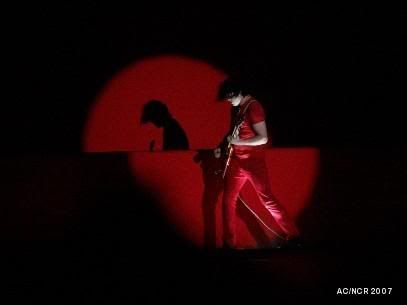 Sorry - no good Meg pictures. After venturing off to a less populated stage to see The Flatlanders, I returned to catch the end of their set. As documented earlier, I thought they sounded a lot better from outside the crushing crowd.