Chris Garneau's winsome piano pop knocked things down a notch after the mania of the preceding acts. Sounding a bit like Sufjan Stevens, the Brooklyn pianist seemed even more boyish behind the keys of a sizable Yamaha electric. I thought some of his stuff sounded a bit precious, even when singing about serial killer and cannibal Jeffrey Dahmer (I guess Sufjan already did Gacey). On the plus side his melodies were aided along by a capable cellist and drummer/bassist/harmonium player.
Chris Garneau is an avid collector lampshades. No kidding!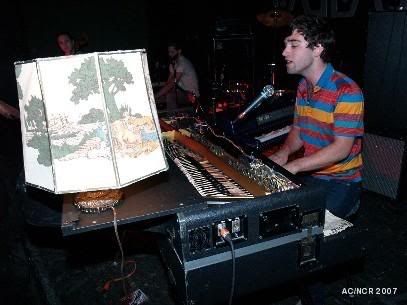 I love piano innards.
Saul Simon-MacWilliams was kept busy moving between drums and harmonium. "Sorry to keep you running around," said an apologetic Garneau.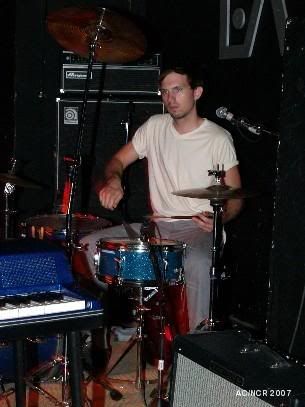 Eleanor Norton checks her notes.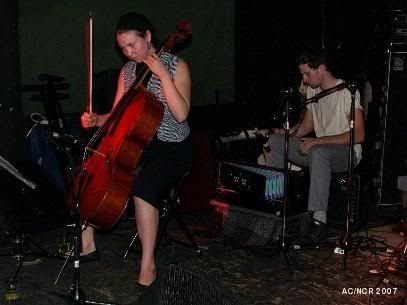 The whole lot!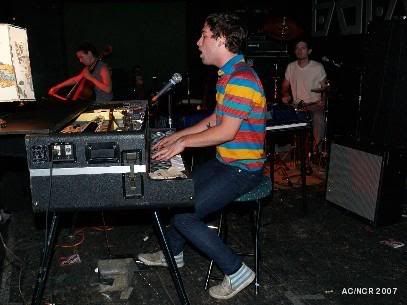 Despite having to compete with chatter from the bar, his set did grab a good chunk of the crowd's attention.