Tricky Woo may be on hiatus, but fear not Canadian rock lovers: Andrew Dickson is still spreading the gospel of rock with his new outfit The Mongrels. The band is a supergroup of sorts: Blood Sausage's Steven Ludvik plays bass, Local Rabbit/Soft Canyon dweller Jason "Dusty Rails" Tustin plays the drums, Bionic percussionist Tim Dwyer plays even more drums and Amy Turok sings. Okay, so it's her first band, but she did once go far in the
Canadian Idol
tryouts! One bit of press described her as possessing a "hefty wail." She is a powerhouse vocalist, but does take a few subtle turns as well - she's not just a belter. The band tore through half a dozen tunes without much time spent catching their breath.
Amy lets loose.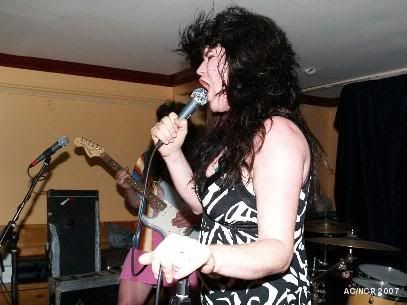 Andrew Dickson is the best dressed man in Canadian rock! Or at least better dressed than the cast of
Hair
.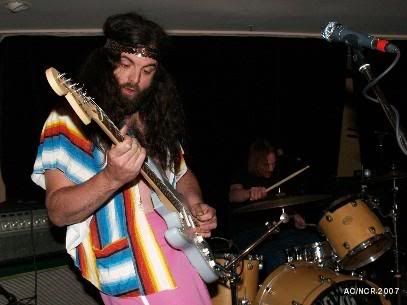 Considering how well it works for The Dirtbombs, Cherry Valence and Yogi and the Mountain People, why don't more bands have two drummers? Here's Tim Dwyer singing a bit on the left, and Dusty hitting a bit on the right.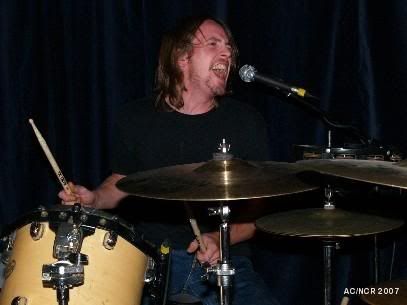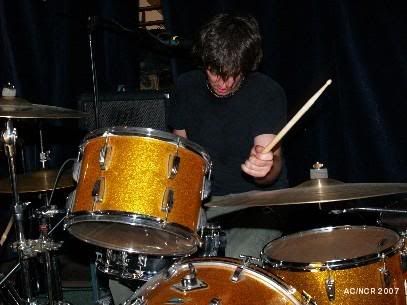 Steven is so tall he barely fits in the picture.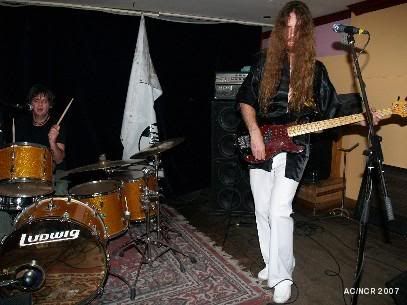 Rhythm section action!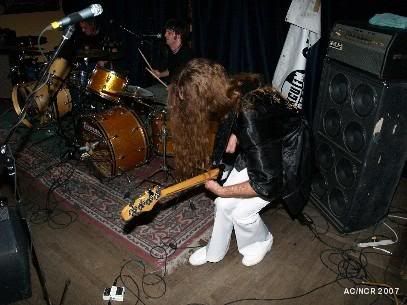 Double drum action!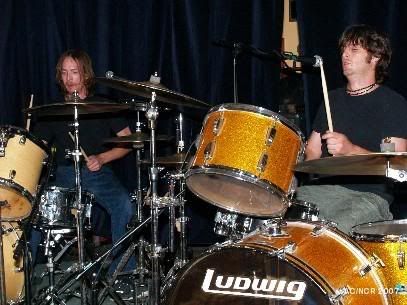 Mongrel action!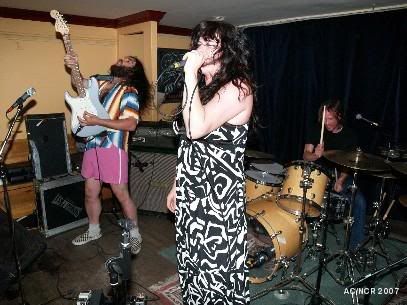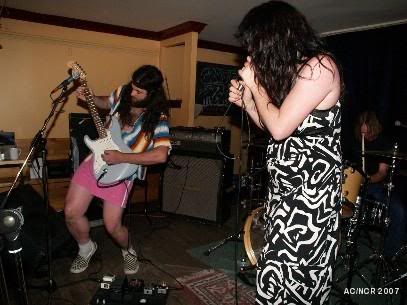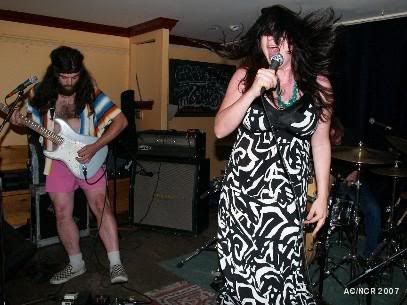 Amy works the crowd.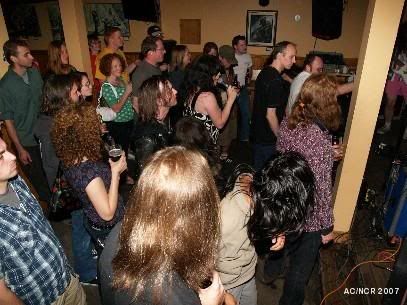 Singalong action!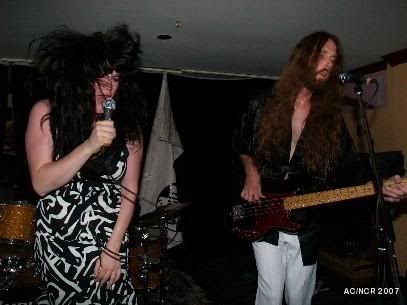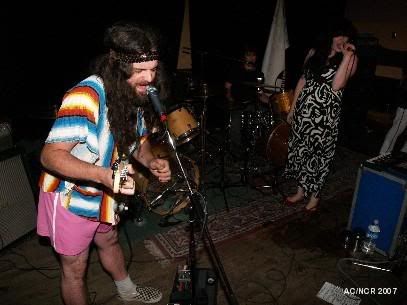 A sensational finale to a top notch evening's entertainment.
Show reminder: Miracle Fortress return to the region with a show at The Black Sheep Inn with Rhume and a solo turn by The Acorn's Rolf Klausener.