Monday was an easygoing kind of day. I cut through the main area and snapped a few pictures of Elmer Ferrer, a regular festival act, strutting his stuff on the Rogers Stage. He sounded a bit more rock this year; on previous occasions he's sported dual percussionists and a keyboardist; his band is a fourpiece the days.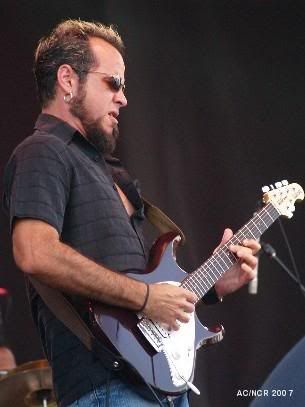 Anders Drerup and Roberto Riveron.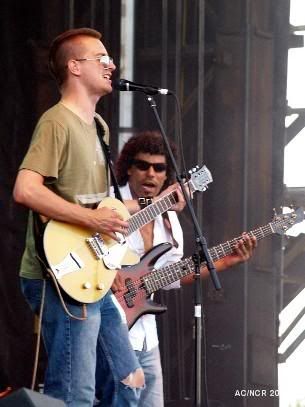 The whole lot (including a largely obscured Rodney Barreto on drums.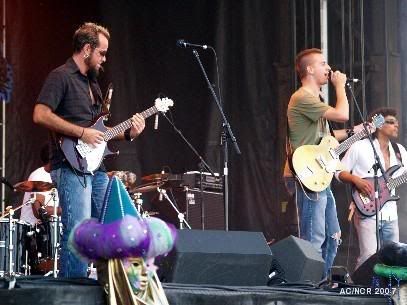 This was a hit-and-run photoshoot - a few minutes later I was on my way to see Relief Maps.