Is there a bigger name in Afrobeat than Fela Anikulapo Kuti? He essentially invented the genre, so probably not. His son Femi has followed in his dad's footsteps relationship, at least musically, blending lively sounds with a political and social bent. Femi plays the saxophone and keyboards in addition to singing, and his sizeable group had no problem getting the crowd up and moving (granted it was getting a bit chilly so they had some extra impetus to shake their feet).
The show kicked off with the members of Positive Force coming out for a quick tour of the stage (I think there was about 10, but there may well have been a few I missed tucked away in a corner). Here the horn section shows off their moves.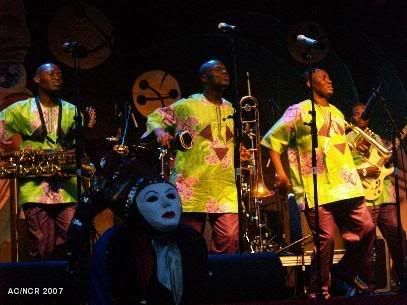 The man himself.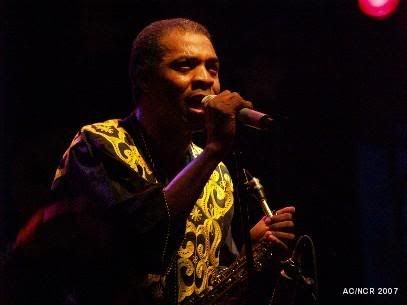 He had an eye-catching trio of backup singers/dancers/percussionists.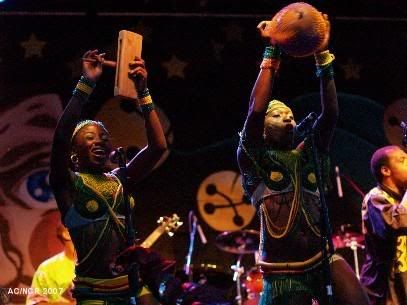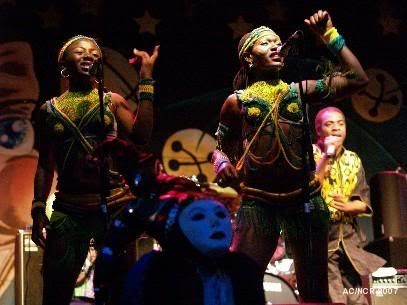 Afrobeat action!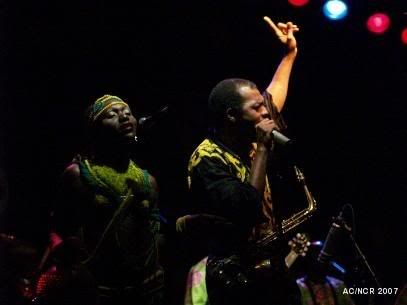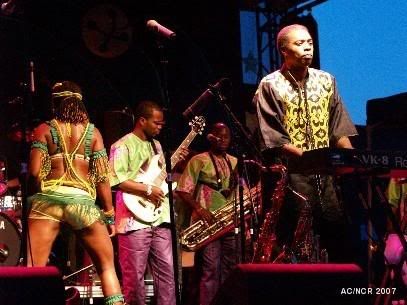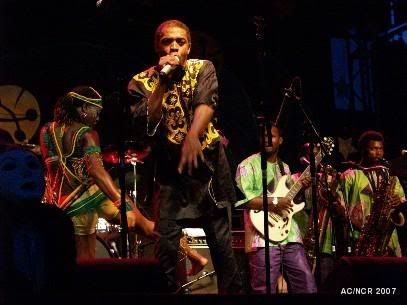 I didn't catch what this guy was saying after the show finished, but I imagine it was something along the lines of "give it up for Femi!"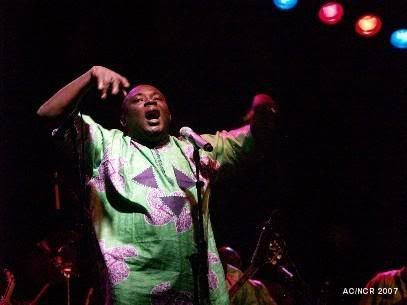 A winning performance.