I could have done the sensible thing and headed home to catch some shut-eye after Diabate and Co. had wrapped things up, but who's kidding who? Instead I headed off to Babylon to see the Million Dollar Marxists' return home show. B'Italian and Suicide Pilots were also on the bill, but I arrived too late for that. Apostrophe-eschewing thrashcore combo
Societys Parasites
were up next.
Jimmy started the band with his brother Freddy, who plays the drums.
Bassist Andy plays real fast.
Rhythm section faceoff action!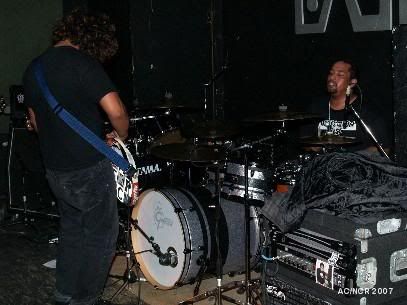 Vince rounds out the guitar (and occasional jump).
These guys like to bend. Jimmy spent half the show bent over.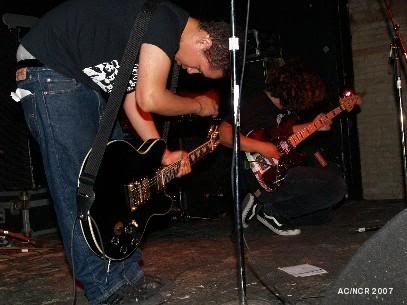 Parasitical action!
Big finish!
It's all a blur to me now. It was a blur back then, too.