After escaping from the main stage sardine can, I went off to the Black Sheep Stage. It was pretty well packed there too from what I could see, so I decided to go off and see The Flatlanders. I thought it would be pretty full on the River Stage, since Jimmie Dale Gilmore got a good crowd back when he played at one of the City Hall Bluesfests, but either his fans didn't recognize the Flatlanders name or they were all off watching the White Stripes. Pity, because Gilmore, Joe Ely and Butch Hancock (along with their assembled sidemen) put on a super show.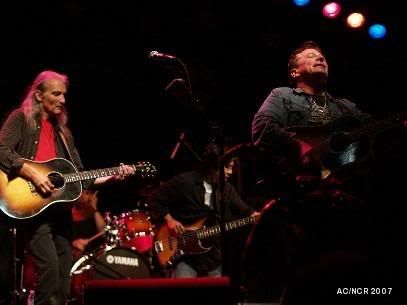 Rob Gjersoe has a handy repertoire of Telecaster licks.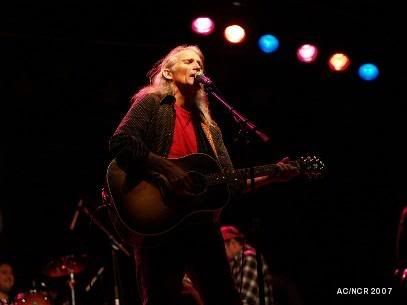 G'night folks!
Off course that wasn't really the end, they came back for a few more tunes.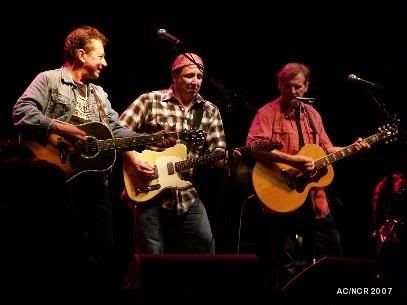 Now this is really the end.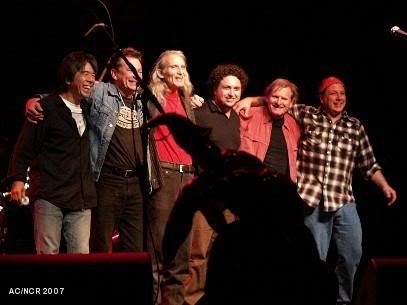 The turnout was pretty average, but the show was dynamite - I saw Jim Bryson, among others, enjoying the sounds.