As I mentioned earlier, I met a coworker at Spiral Beach and we decided to go watch Ukrainia. Last time I saw them was September 2006 for their CD release show. I got there in time for the end and a lot of crazy audience dancing. Same thing this time.
Dave rocks the shades.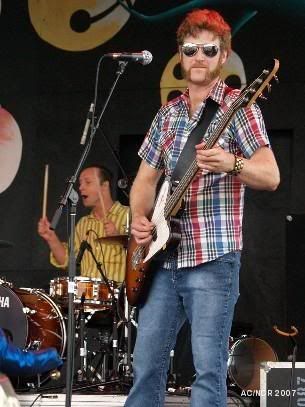 Tom models the stripes.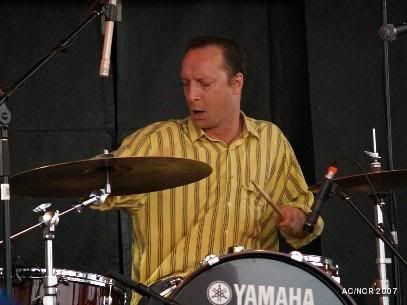 Singalong action!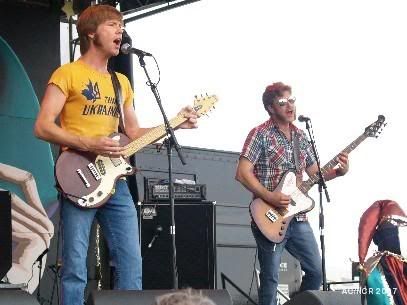 Running Yogi action! Damian looks a little alarmed.
And some plain old Ukrainian action.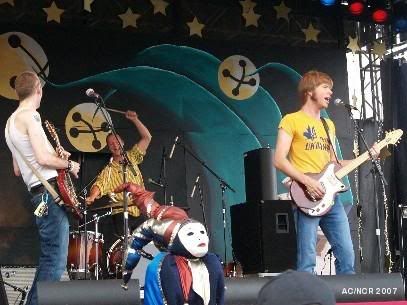 Then they went off to the CD tent to do the autograph thing. I bet Tom is writing something embarrassing.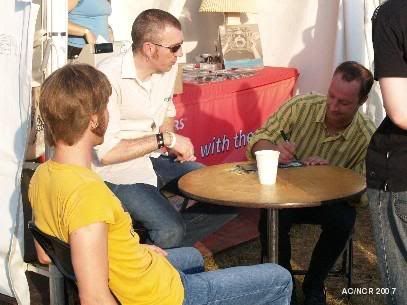 After the show my coworker revealed to me that they are not actually from Ukraine. Shocking.