In-Flight Safety
specialize in pretty indie-rock. I find their studio stuff slightly reminiscent of early 1990s Britpop like Adorable, Mansun and Dody, if a bit lacking individuality. Live they were a heartier proposition.
John Mullane wears some appropriate aviator's shades.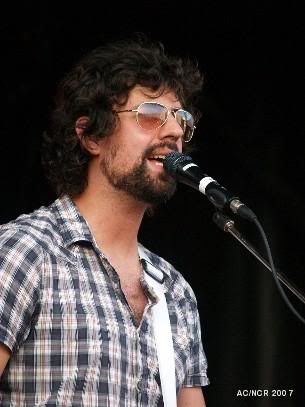 Bassist Brad Goodsell shakes it.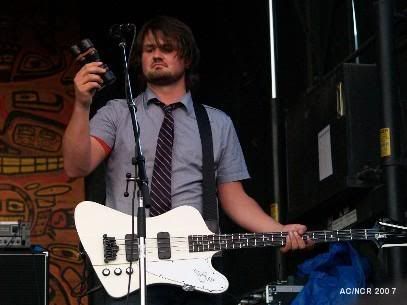 Keyboardist Daniel Ledwell. You must have at least two Ls in your last name to be in this band.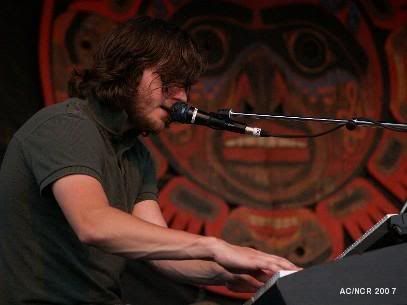 Unless you're dummer Glen Nicholson.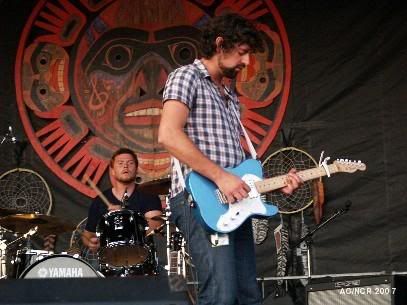 They did attract a good crowd.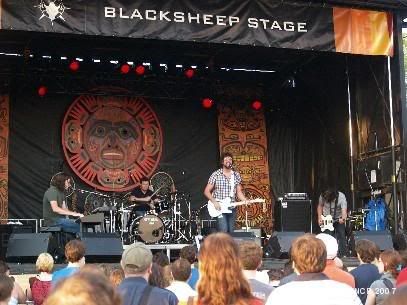 Safety action!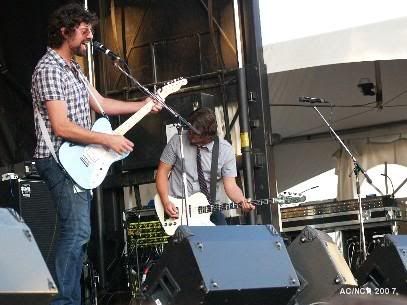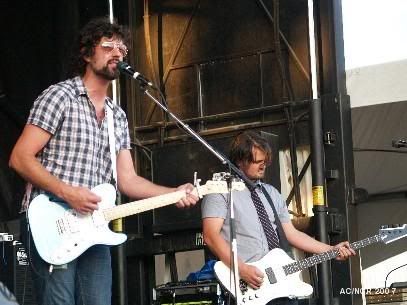 A solid performance, albeit not hugely exciting.