So, the Marxists threw a great big tour kickoff party, a bunch of people wished them farewell, and westward they went. They all made it back in one piece, which I guess is excuse enough for another show. They were sounding pretty tight too.
Singalong action! Someone get Davey a microphone!
Steve rocks.
Davey shows off the band's tour proceeds. Actually, he lost a pick and this coin was offered up as a possible replacement. What, no ZZ Top cover?!?
Johnny O. sings.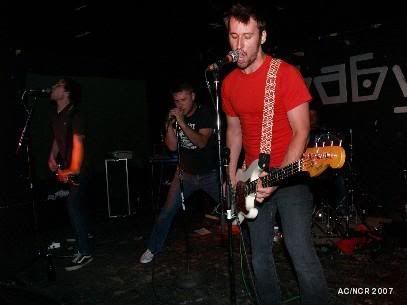 Tim twists 'n' drums.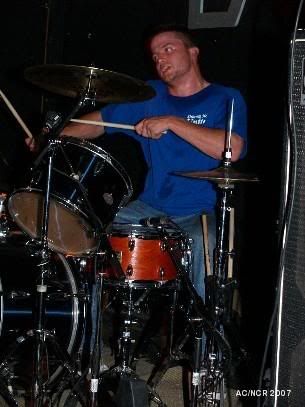 Rock stance action!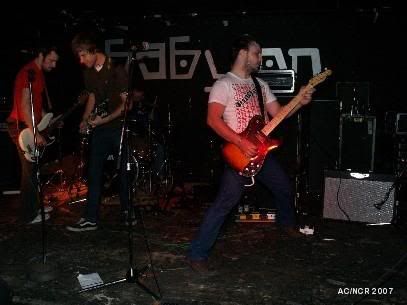 Don't look back!
Davey works the crowd.
Luke makes off with the hat of Grady Finch - once of the late great Sweet Janes, now fronting the
Holy Cobras
. Grady, that is, not the hat.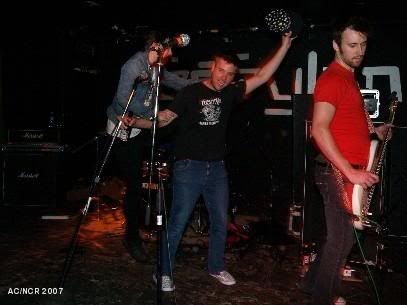 I thought the singer was supposed to loop the microphone cord around his own neck, but this was probably safer. For Luke, anyway.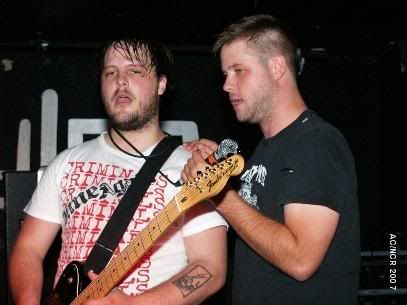 After this show they once again piled into the van for some Ontario and Quebec dates.