With Bluesfest done and gone, it's time to start looking back at the festival that was. The first day was consumed by Van Morrison's capable performance, and since I was fairly distant from the stage there's little point in posting another picture from that gig. Day 2 was a little more interesting. My first stop on that day was the set-closing tune by As The Poets Affirm. I snapped a few pictures, almost none of which turned out well: Here are the remains.
That great big Rogers Stage.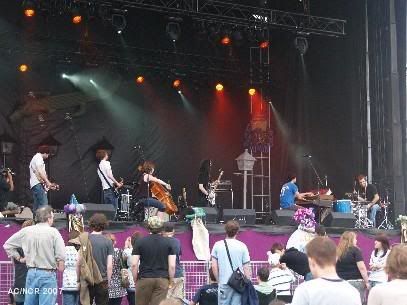 A rather static picture of Alex.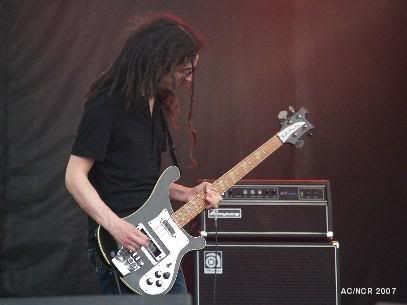 Nathan gives it his all.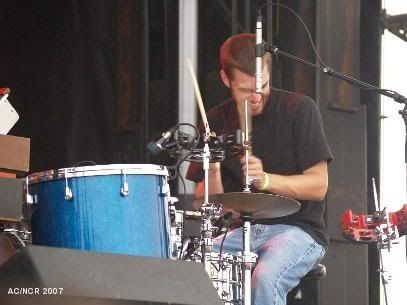 The rest were even worse. On to the River Stage, where
Fairfield
were warming things up Radio Birdman. As a band, I would describe Fairfield as okay; it's sincere acoustic rock. They aren't particularly to my taste. I'd put them on a bill with Tim's Myth. Then I'd go see a show somewhere else. I admire their determination to compose meaningful tunes, but I can't say it holds my attention.
Frontman Casey Marshall rocks the shades. The band is named after his B.C. hometown.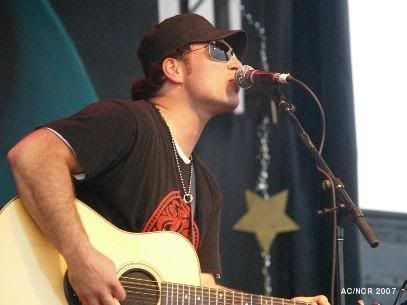 Bassist Nick Czarnogorski, in a rare photo where he isn't standing on a monitor.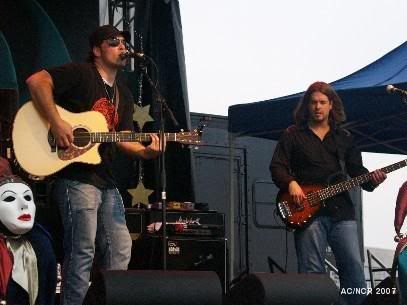 Chris Caddell is an early competitor for best hair of the festival.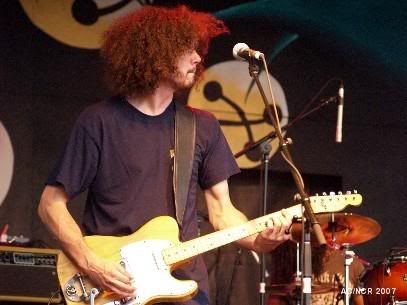 The whole lot!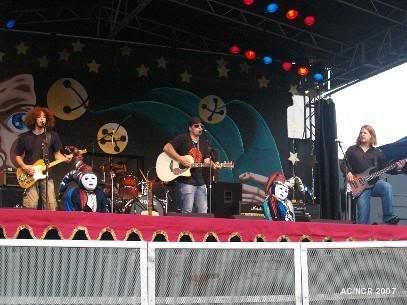 And one more.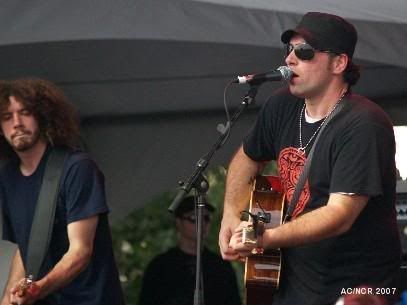 I have no photo of band drummer Eric Paul, mostly because he wasn't actually around for this show. I don't have a photo of his replacement either. Sorry 'bout that.