Compared to previous days at Bluesfest, Thursday was a letdown. Only a tiny one, since I did see a couple of acts I really enjoyed - Basia Bulat and Page Francis - and an interesting snippet of Hugh pool on the River Stage. On the other side of the coin, this was the first night I've cut out early. As on previous days, I spent the bulk of the evening at the Black Sheep Stage. The first act of the night was Basia Bulat. The London, Ontario, chamber pop singer has made a splash overseas and has an album out on Rough Trade in Europe (it will arrive in North America in the fall). With her autoharp I thought she sounded a bit like Joanna Newsom (first album, not second).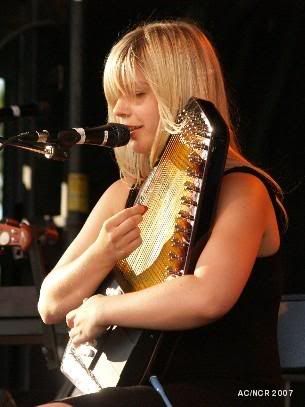 Then I went to see Hugh Pool play three songs on the River Stage, including a cover of
When The Levee Breaks
. He plays an overdriven National that dates from the 1930s (and looks it) and harmonica with an attached microphone so he can move a round a bit. He's a good performer, and though he's not the first guy to give the blues a little oomph with some added distortion, he does it a lot better than most.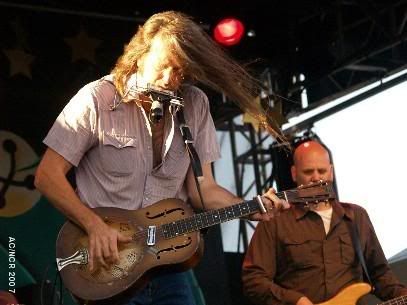 I left before his set came to a close to watch Page France back at the Black Sheep Stage. Page France is essentially Michael Nau of Maryland and band. He's garnered a few Sufjan Stevens references thanks to the occasional Christian reference in his lyrics. I thought they sounded a bit like Neutral Milk Hotel.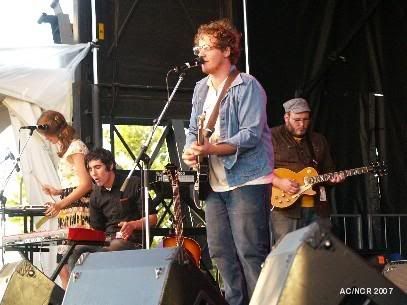 Then I grabbed a wee bit of Lucky Peterson - really just the end of his set, a cover of
Proud Mary
, sung by a female accompanist I've had no luck in identifying.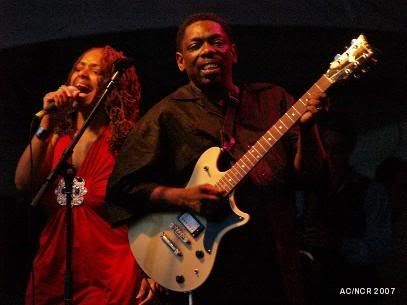 Back to the Black Sheep. The evening's headliner was Ndidi Onukwulu. She's got a great voice, and with collaborator Madagascar Slim on guitar you can't go wrong in that department either. However, after Wednesday's Tagaq performance I have to say I found her a bit on the conventional side.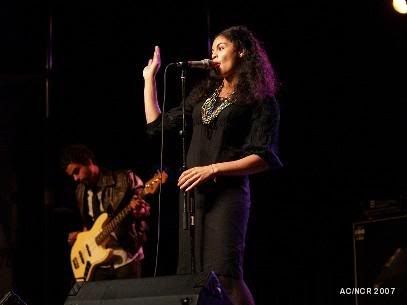 It was getting a bit chilly, so I decided to take my leave after a half-dozen songs. I didn't bike off immediately, though. I decided to cool my heels just outside the main stage and listen to a couple of Blue Rodeo songs, including
Diamond Mine
.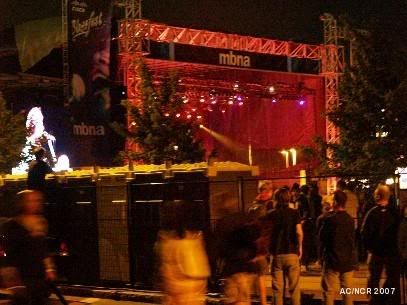 That was a decent night's entertainment - nothing spectacular, though.