Next up at ye olde Rock'n'Roll Pizza Party was Last Communion, an Ottawa combo that's snagged members from Buried Inside and The Grey.
Emmanuel Sayer sings and throws himself about. He also a guitarist for
Buried Inside
.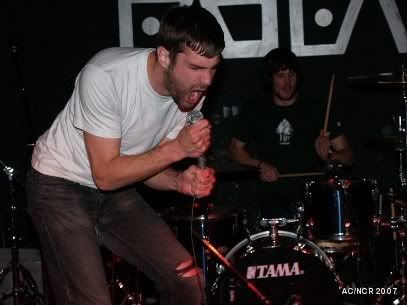 Behind him, drummer and noted artist Hayden Menzies on drums (he also has a show on at
Artguise
at the time of this post).
Chuck Saso plays bass; like Hayden he comes from The Grey where he played guitar.
Dave Williams plays guitars and wears one of several Regulations T-shirts on view that evening (should've brought mine, I guess).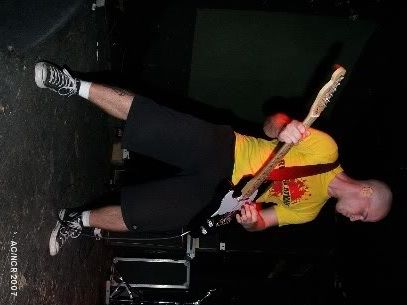 Communion action!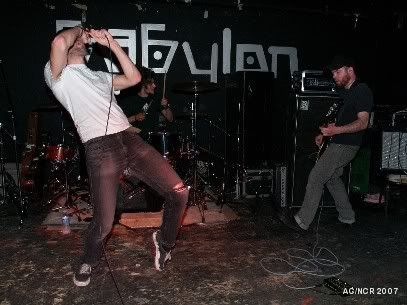 Despite appearances, Emmanuel did in fact spend part of the show upright.
There you go, then!