Murder by Death struck me as a somewhat gothic punkabilly band with a slight overlay of Calexico atmospherics. I may have imagined the last bit: I only had the chance to lend an ear to three songs before they made way for the headliner. Pictures turned out nicely though, didn't they?
Adam Turla likes black.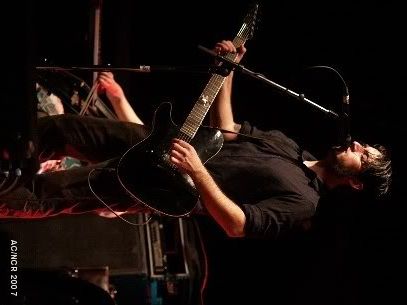 The ever-pretty Sarah Balliet was playing keyboard when I entered, shortly after she switched to cello.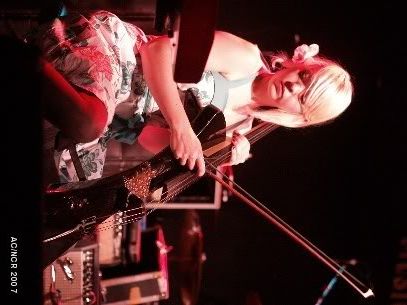 Dagan Thogerson rocks the corduroy cap.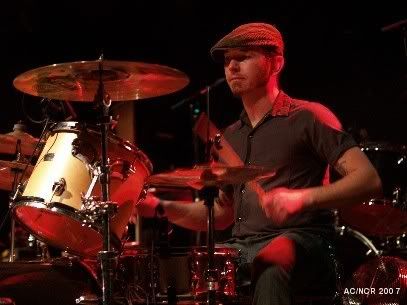 A shadowy Matt Armstrong.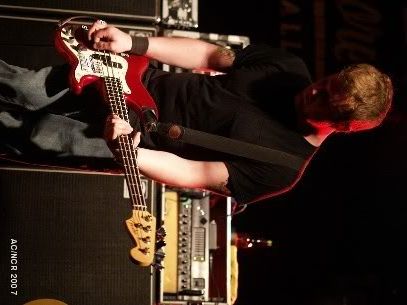 Turla sneers, Armstrong mulls.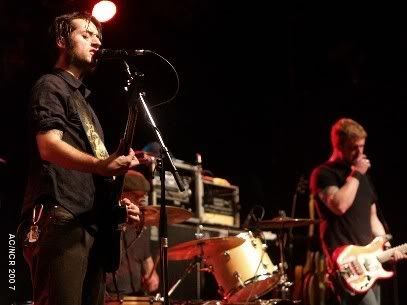 Murderous action!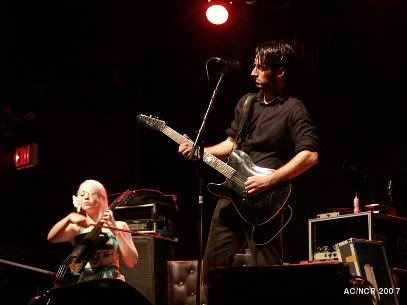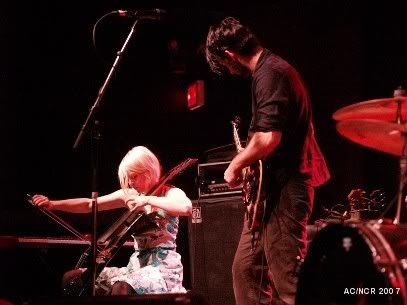 A pleasant enough opening act.