Off to Club SAW for a most eclectic and entertaining show. We've got piano pop, dance-rock and m'bira from an Adorable. To wit:
Pop cabaret artist Glenn Nuotio, seen here singing of long-distance loving and prescription medication - thus the pill projection backdrop.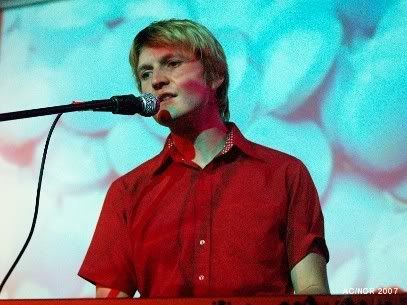 Last time I saw Dan Werb
he was playing keyboards
with Spitfires and Mayflowers. Here he is, still playing keys but this time with electro dance-rock duo Woodhands.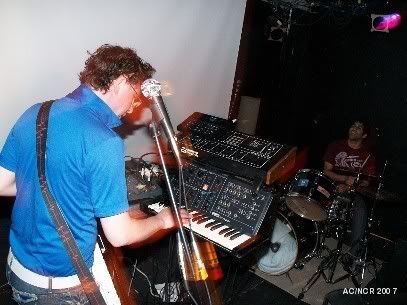 Laura Barrett -
last seen
with Henri Faberge and Co. - rounded things off with her thumb-piano (she also had one of those bass-pedal thingamajigs and Ajay Mehra to play glockenspiel).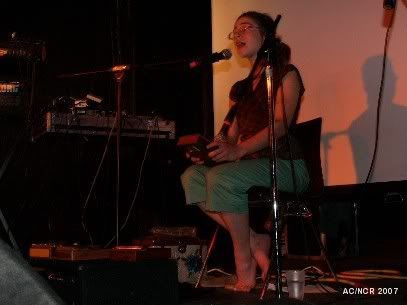 I'd also add the turnout was excellent: About 80 people, I'd guess.