I bought Ladyhawk's eponymous debut last year, and it was easily one of my favourite records of 2006 in all its Dinosaur Jr./Neil Young-loving glory. I dare say a number of folks who turned out for their Barrymore's performance a while back came for them and not the headliners, Tapes'n'Tapes. The band treated them to a brisk run through their material which did the record proud. The only caveat came from the photographic point of view; the light was quite low and thus the pictures I took are all blurry, grainy and somewhat hairy. In other words, they suit the band perfectly.
Duffy Driediger has an endearing bleat of a voice.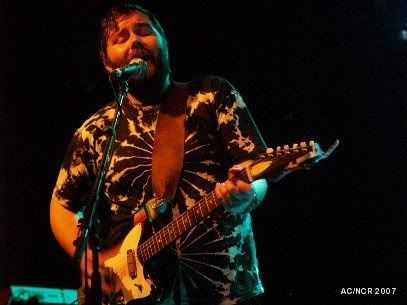 Bassist Sean Hawryluk in a rare, non-hair-shaking moment.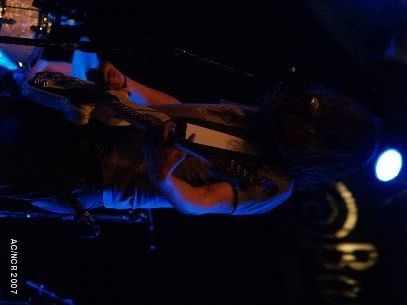 Drummer Ryan Peters. There are a lot of vocalists in this band.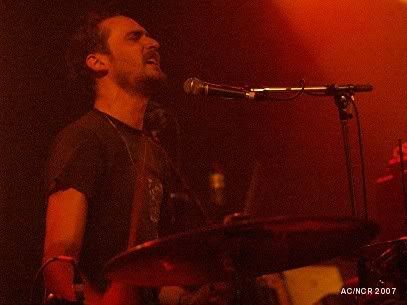 Guitarist Darcy Hancock.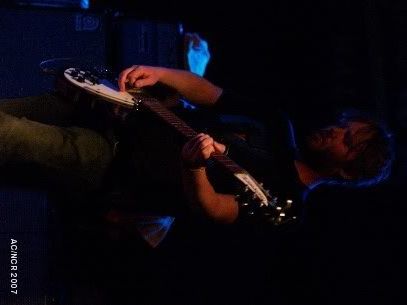 Singalong action!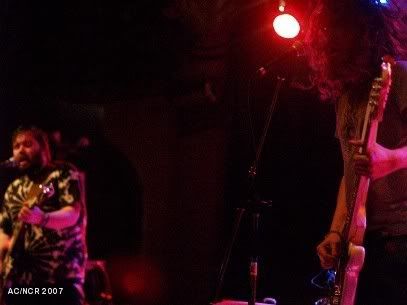 See what I mean about the hairshaking?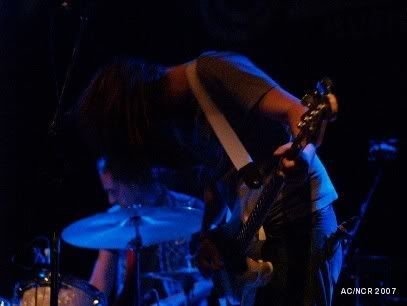 And so on.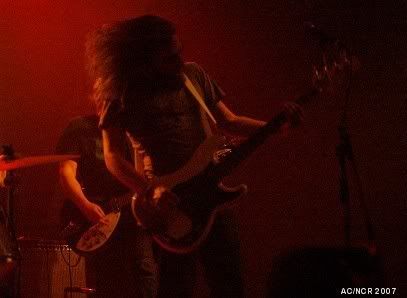 Hawkish action!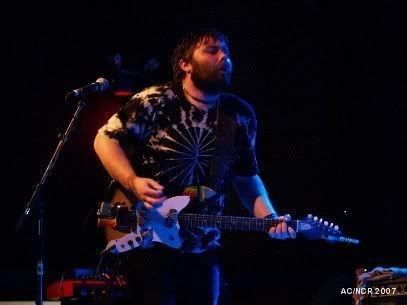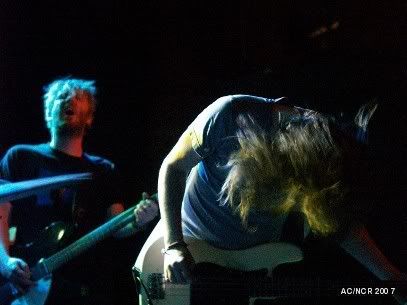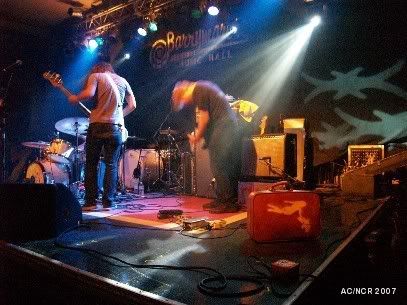 The whole lot!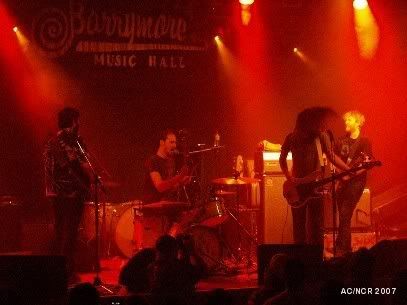 They have a new EP out. The only disappointment is that they didn't bring their album cover letters on tour with them ...