On to the Sick Fits themselves, who were celebrating the release of their brand-spankin' new album on the Full Breach Kicks label. The album itself was recorded at Little Bullhorn, back when guitarist X-Ray X was still in the band. In fact I seem to remember some chit-chat in February of last year about the imminent conclusion of recording. But better late than never! The end result is swanky in both sound and appearance (particularly if you plumped for the gatefold vinyl like yours truly, and is just the sort of hyped up 60s and 70s-loving rock you'd expect.
Michael Hurts sings! Preston Gunn guitars!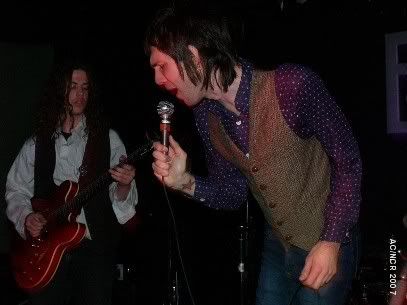 I snapped an early shot of Oliver Victor before the stage got all crowded with guitarists and bassists and special guests.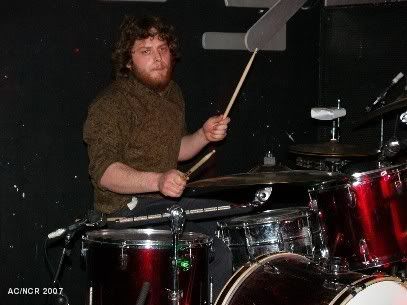 Chase sings!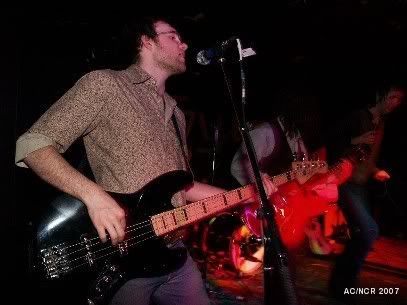 This pic of Kenny James is a fine demonstration of the limits of a slower shutter speed when combined with a red floodlight. You get the idea, anyway.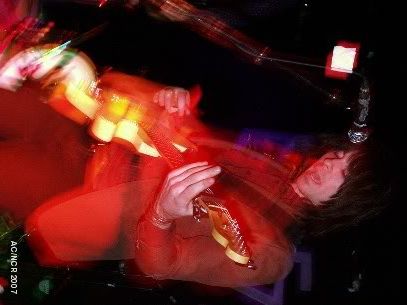 Here's special guest No. 1: Ottawa slide guitarist
Paul Fenton
of Action and Fenton Bros. Band and Bleedin' Hearts fame. He also produced the Fits' album.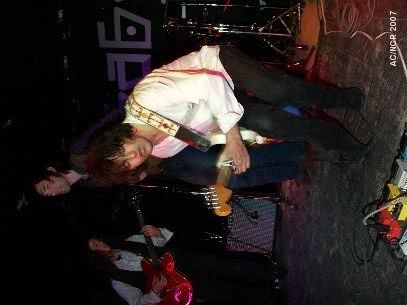 More special guests: Sasha Malya and Daisy Szabo, who also sang backup on the album (as did Alanna Stuart, but she couldn't make it). If you hurry you can catch a similar but different photo at my
Flickr account
.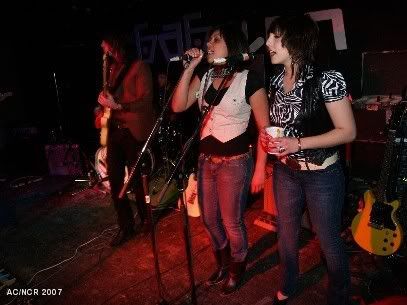 Paul preps for a bit of microphone stand slidework as K.J. picks.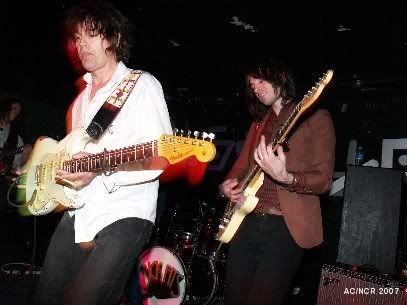 The lights, they do strange things to a man's forehead.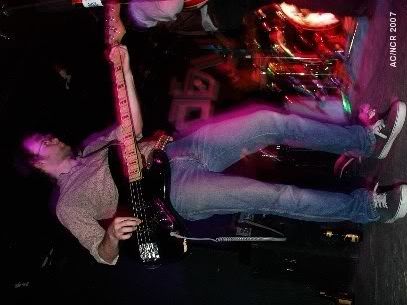 More Gunn!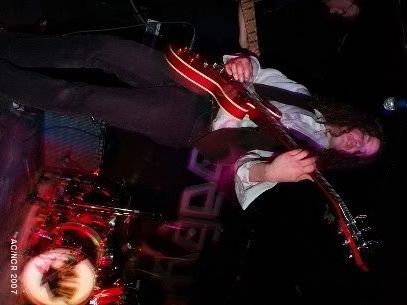 All right, for this shot I want a nice neat line ...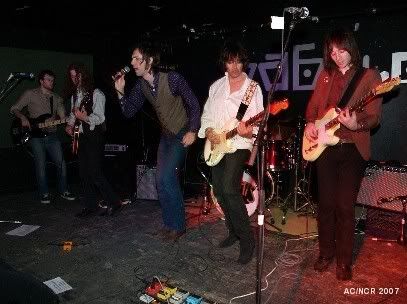 More Fenton!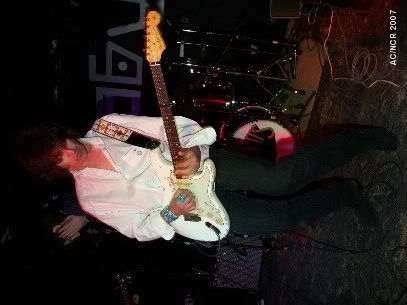 Sick action!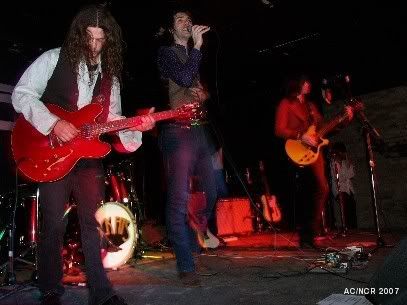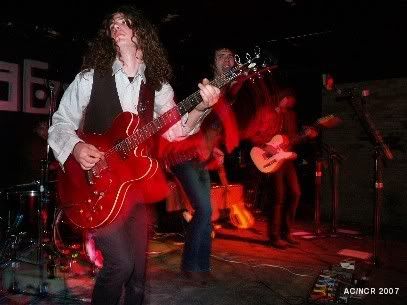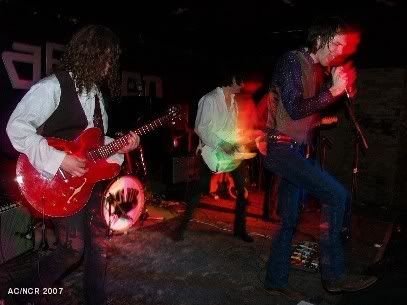 Michael gets down!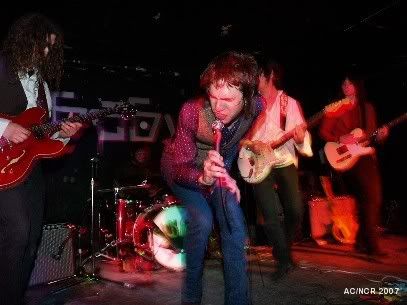 Michael gets a bit more down!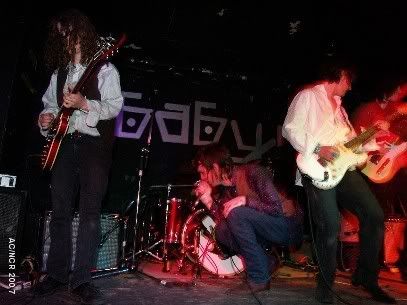 Big happy finish!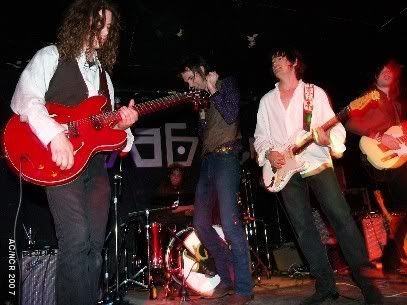 They'll be off on a cross-continental jaunt next month.