Let us travel back in time ... before The Flaps, before The Michael Parks, Agile Like This and Brockway Biggs - all the way back to 1 p.m. a couple of Fridays ago, when The Acorn started the Kelp Records' 13th anniversary celebrations in earnest with an in-store performance at Compact Music. It was supposed to be just Rolf Klausener doing a few acoustic tunes, but Jeff Debutte showed up as well to land some extra guitar and ukulele.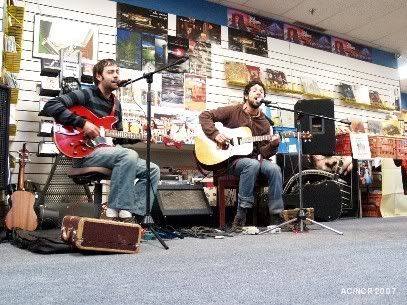 Rolf Sings - that's Kelp chief Jon Bartlett fiddling with the PA at right.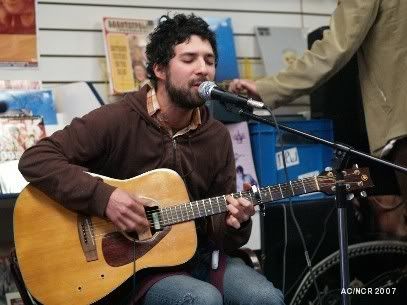 Jeff rocks the uke.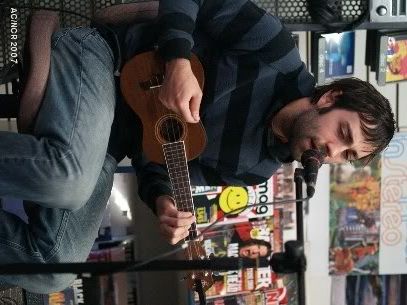 They later closed off Day 1 at the Navy Club with a killer set that lasted right up to closing time. Although new keyboardist Keiko Devaux wasn't on hand (touring with her other band, People for Audio, I believe), Rolf Klausener and Co. do have a few auxiliary percussionists on hand to to help kick things up a notch.
And they're off!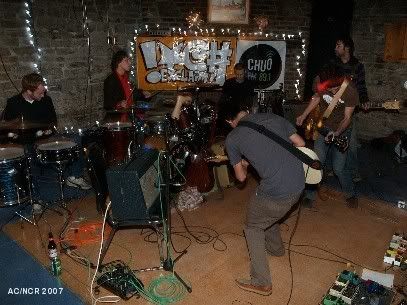 The Acorn front line!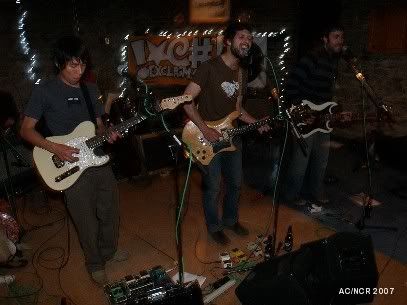 Auxiliary mallet-wielder Paul Kearns and Jeffrey Malecki.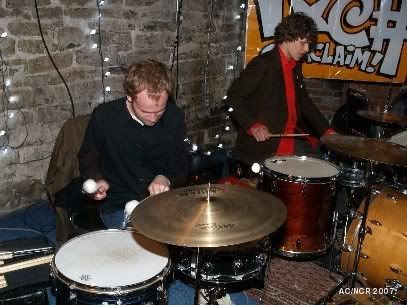 Jake Bryce, centre, of The Fiftymen and Recoilers adds to the rhythm section goodness .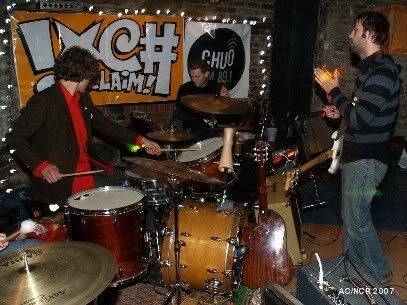 Rolf sings.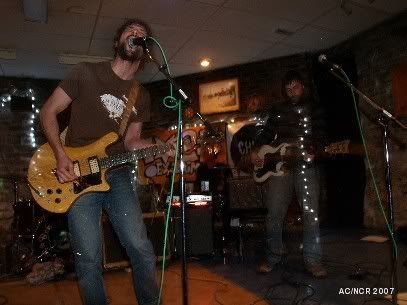 Jake amuses with some ukulele.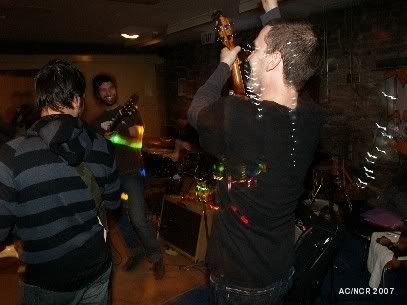 Howie Tsui might want to look into a ukulele-guitar doubleneck.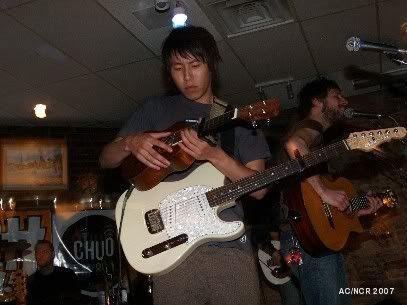 Jeff back on bass.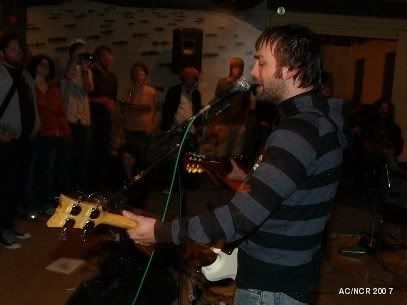 Flecton drops in (you can see the red shaker in line with Aaron Fraser's camera).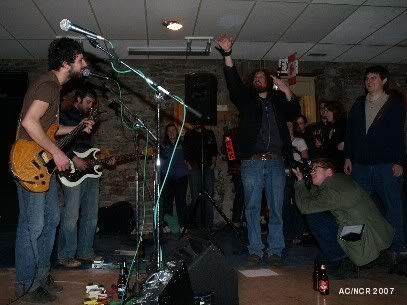 Jake adds extra grimacing.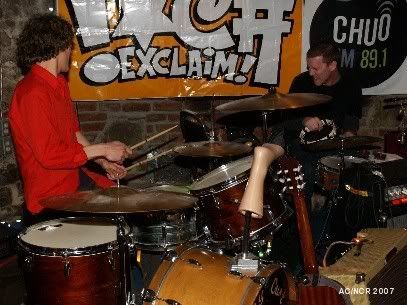 Howie bends.
A stupendous show and a heck of a night. Unfortunately I had to work the day - I couldn't even sneak in the time before biking off to the 'burbs to see Chris Page's instore show at Sounds Unlikely. This also meant I missed the opportunity to see more of Flecton (in every sense of the word, I hear) and the other Kelp crowd at the Gluepot Pub (to say nothing of sampling Stephen Vardy's pulled pork sarnies at the Carleton Tavern. Woe is me, but I suspect I'll see more of everyone in the year to come.