A while ago, John Westhaver of Birdman Sound was telling me that once upon a time the only guys in town buying Acid Mothers Temple albums were myself and Dave Reford of Castor. So guess which local act opens for AMT? And an ideal choice it was. This was the best live performance by them that I've seen, and I've seen a few (along with Burning Lodge and Pollux). They performed as a four-piece this time around, with Will on guitar, horns and keys, Charlie on guitar, James on drums and Dave on guitar and bass.
Dave and squiggles.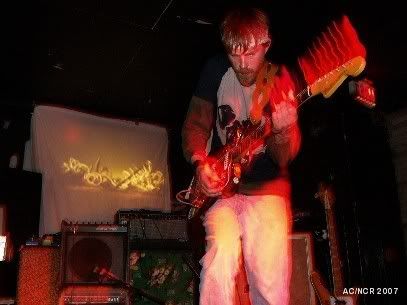 Charlie.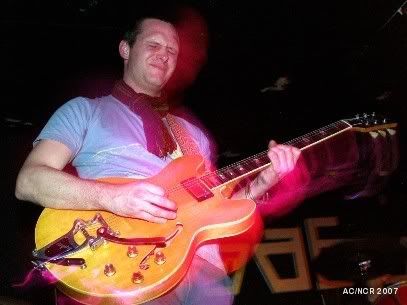 James among the cymbals.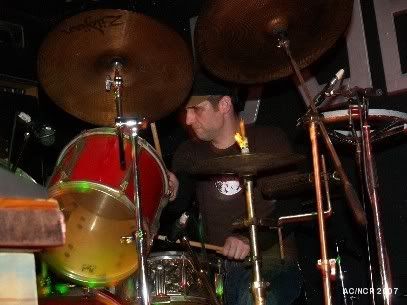 Will rocks the Danelectro.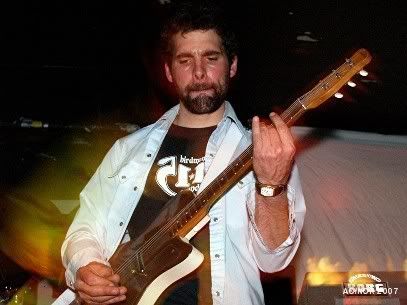 Moo.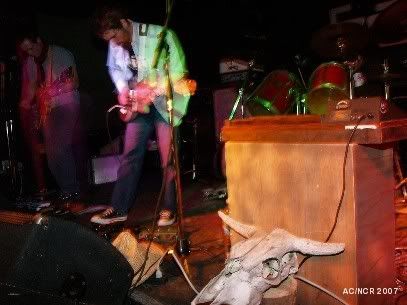 Yes, this photo gets the nod just because of the double guitar headstock.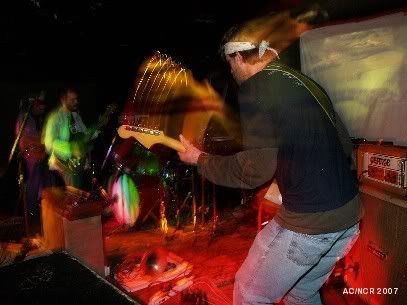 I tried a few pictures without flash. It was a bit dark for them to work properly.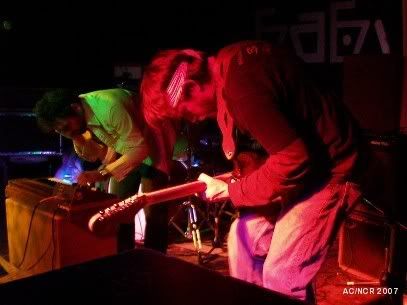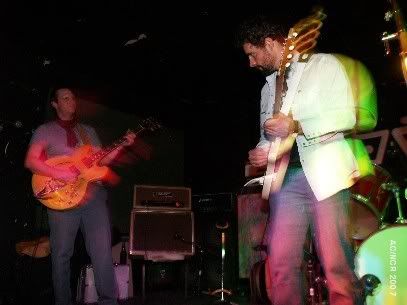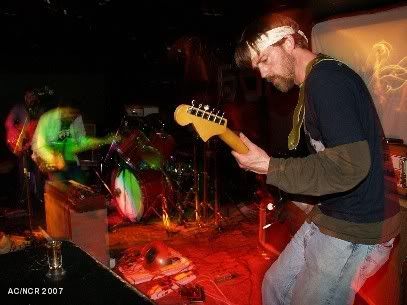 My favourite - although I'm starting to think the one I stuck up on Flickr is nicer.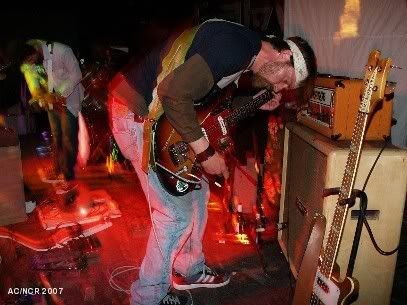 A killer set; they also have some new recordings available at the aforementioned Birdman Sound.