Priestess: They like Ottawa and Ottawa likes them, as evidenced by the good turnout for this gig. Attending was a bit of a last-minute thing for me since I got home about midnight and they're a band I've seen
a
bunch
of
times
; I could probably sing their songs backward by now if I didn't have a memory like a hunk of Swiss cheese. Anyway, I'm glad I decided to nip over to Babylon. They put on a great set (I'm guessing the wee bit at the beginning I missed was as good as the rest), and I'm not tired of them yet.
Mikey Heppner gets his sweat on. I've noticed at the last couple of Babylon shows I've been to that things are getting noticeably more humid when there's a big crowd. It's not quite as bad as
when DFA 1979 played
, but we're definitely heading into summer.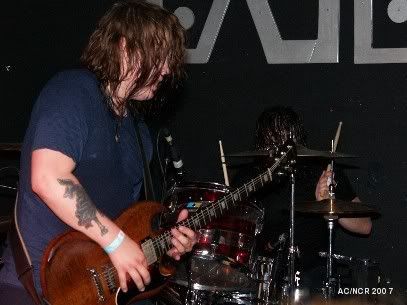 Vince Nudo goes grrrr!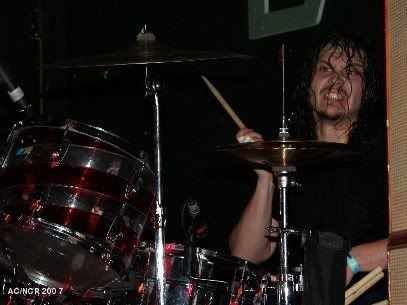 Dan Watchorn sings.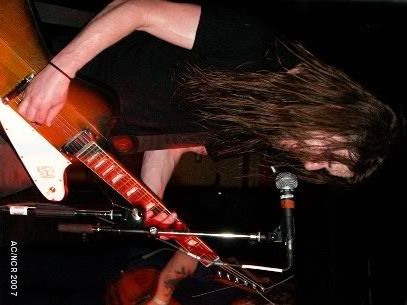 Mike Dyball, right, back in black.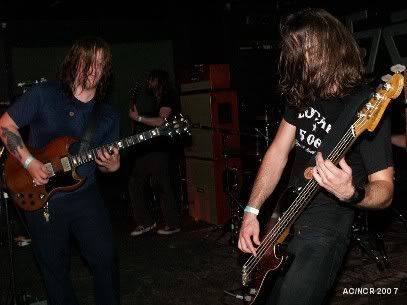 Monitors: Still mostly for standing on.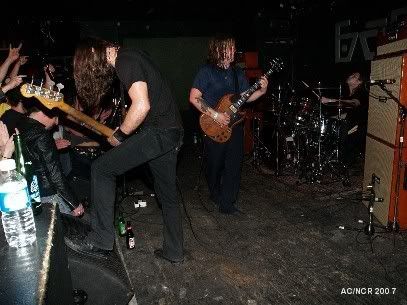 I'm not sure a band with this much difficulty seeing where it's going should move around as much as these guys.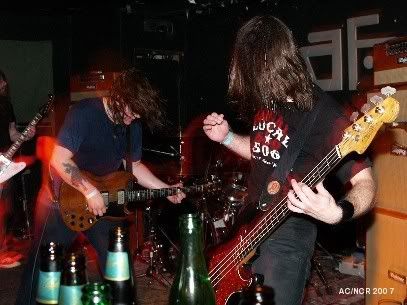 And rock action!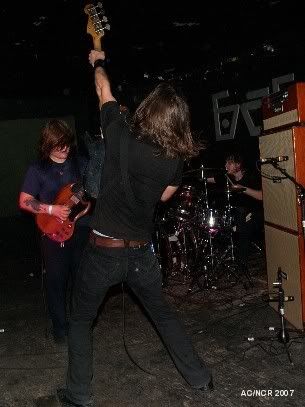 They hit Britain in June for a tour with Megadeath ... then perhaps it's time to sit down and record album No. 2?
Show reminder: The Rude Dudes, Tea For The Voyage, Fleeba, Ceremonial Snips, The Real Deal, The Possums, Bad News Bears, Finkelstein Shit Kids and The Dirty 30's bring the ska to Bronson Centre's Mac Hall. Boo Hoo, Relief Maps and Crush Buildings play Zaphod's. The Joel Plaskett Emergency and Peter Elkas release CDs at the Capital Music Hall; Casiotone For The Painfully Alone, P:anoman Nick Krgovich and Saint Bernard Of Love play Babylon. The Stance, The Bella Bombs and Four'n'Giv'r play 80 Spruce St. The Brothers Chaffey play Irene's.