Two years ago when I heard Acid Mothers Temple was coming to town I altered my vacation plans so that I could make it out to see them ... and they cancelled! (I heard visa problems kept them out of North America.) Fortunately I had no vacation plans in the offing when they announced that April 30 they'd be making good on that missed date. You bet I was excited, albeit in my own, low-key way. Just how many Acid Mothers Temple albums do I own? About 30, and that doesn't count such offshoots as Nishinihon (highly recommended, BTW), joint works with bands like Afrirampo and Plastic Crimewave Sound, splits, or member's solo works (to say nothing of Kawabata Makoto's previous gigs with Mainline and Musica Transonic). So you could say I'm a bit of a fan (or maybe that I require treatment, and possibly medication). Ranging from monkish chants to hard rock riffs to gentle lulls, frenzied noise and lysergic excess, AMT bound all over the map. This show was as satisfying as I'd hoped it would be - even though years of listening to AMT have probably left me a wee bit jaded.
Kawabata Makoto chants on.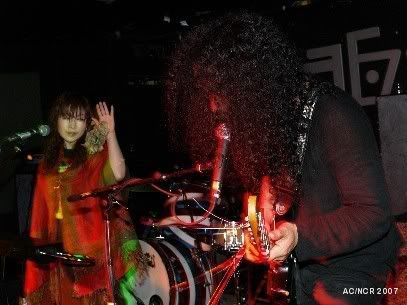 Kitagawa Hao has stepped into Cotton Casino's shows, at least as far as female vocal duties are concerned she also plays Theremin and twirls a bit.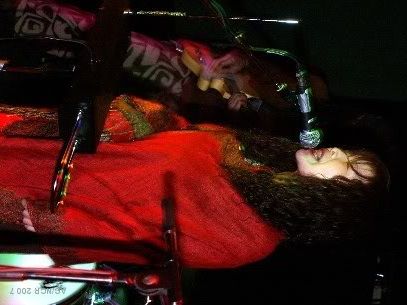 Atsushi Tsuyama tootles, Higashi Hiroshi gives the okay. This is about as good a picture as I have of the two longstanding Templars, since they were off on the far side of the stage ... I presume that Pierre Richardson has some better stuff.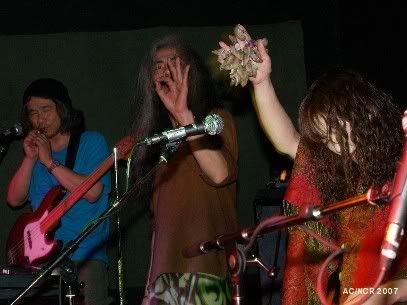 After Aaron of Mammatus, Shimura Koji seemed fairly restrained, but he still gave stuff a good whacking when required.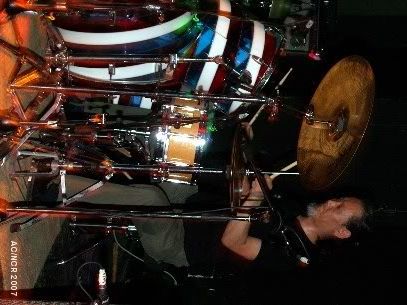 Acid action!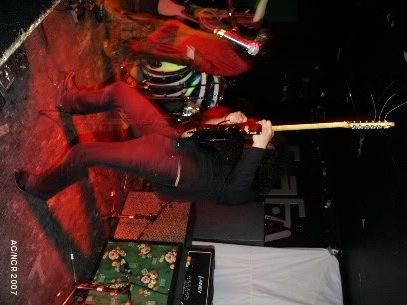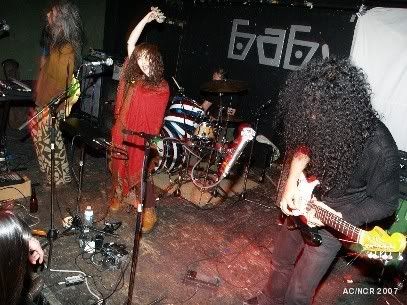 Hair-shaking action!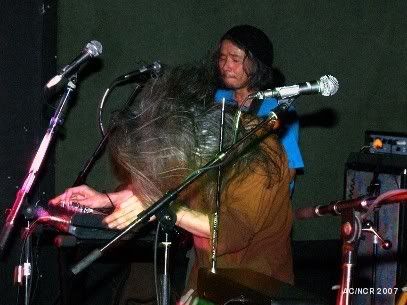 Two heads are better than one.
Dancing monk action!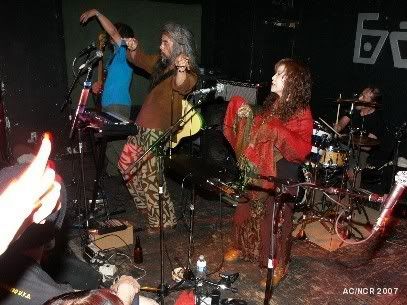 Hot legs and hot licks.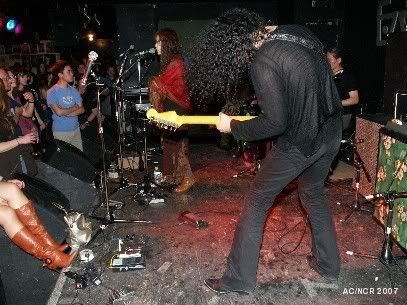 Guitar-abusing action!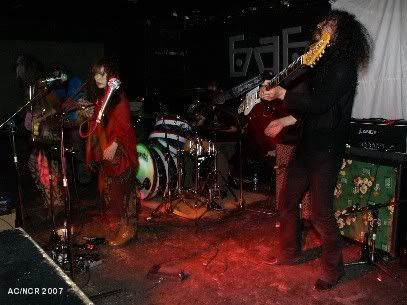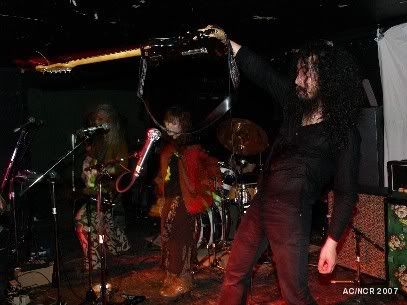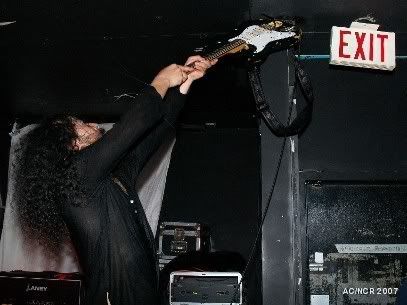 Another longstanding musical dream fulfilled.