Another night at Irene's; it was a less rambunctious affair than the previous evening's David Picco show, but not much. Sarah Hallman and her band were noticeably more cranking than when I saw her last at Babylon
about 10 months ago
(not counting one occasion with The hi Lo Trons at Mavericks). Brian Simms is once again on guitar, and she has a new (to me) rhythm section).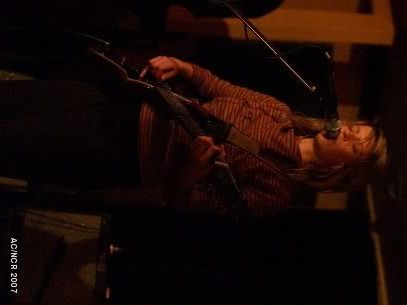 Brian breaks out the slide.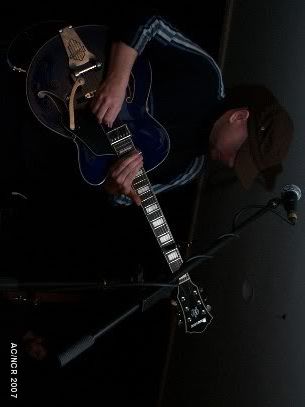 Unfortunately this picture of Sarah is also the best picture I have of her rhythm section, which as far as I know consists of the brothers Watson: Tim on drums and Dean on bass.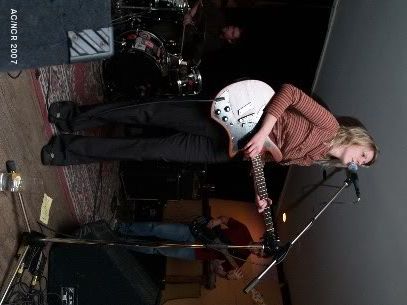 An actually half-decent photo of Sarah and Brian.
Singalong action!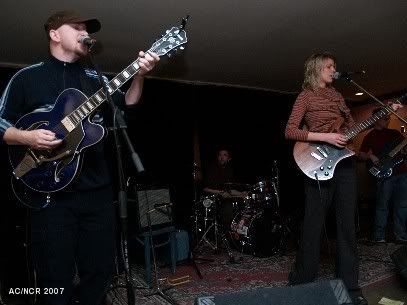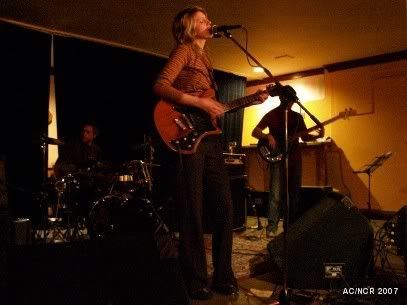 Ms. Hallman and Co. will appear next at The Black Sheep Inn on June 17; she also has a Bluesfest appearance lined up, on the River Stage at 1:15 p.m. July 8.