Harshey's night of musical adultery ended with drummer Jon Kiely's other outfit, The Allr!ghts. (Or I should say, one of his other outfits, since he also drums in four-stroke.) The Allr!ghts feature rootsy, rowdy rock - they've already admitted they like The Replacements, and covered The Rezillos'
Someone Going To Get Their Head Kicked In
and
Highway 101
and The Band's
Lonesome Suzie
.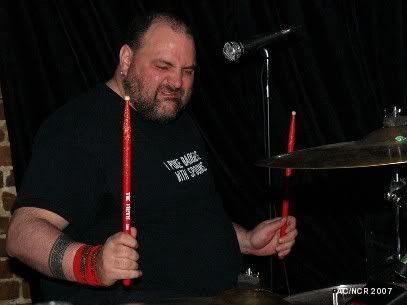 His partners in crime: Two Daves, Banoub and Tough.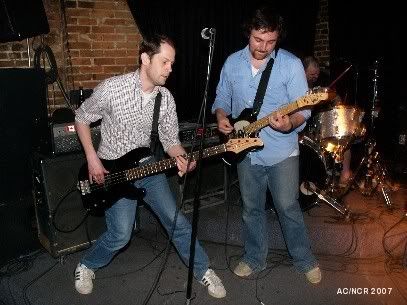 And Mel Sturk and Chris Cook (also of Run Stop Restore and Tallships).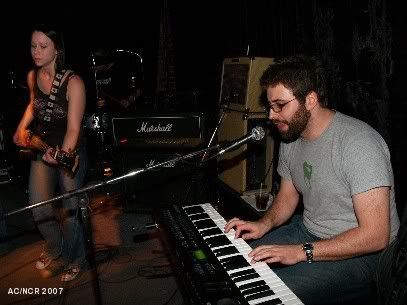 Mel plays a little harp.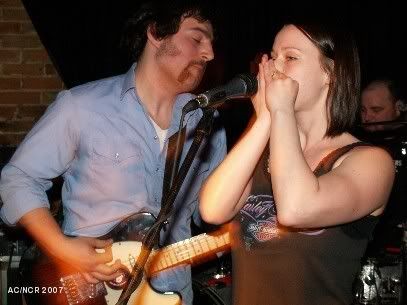 Singalong action!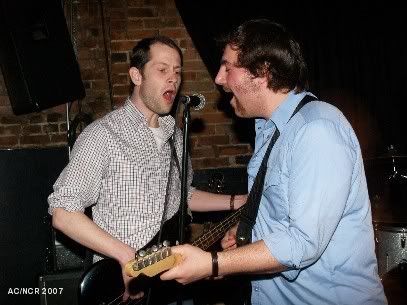 Jon sings!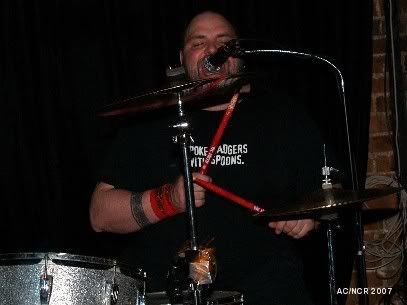 Dave's strap came loose - a fine opportunity to show off a few moves.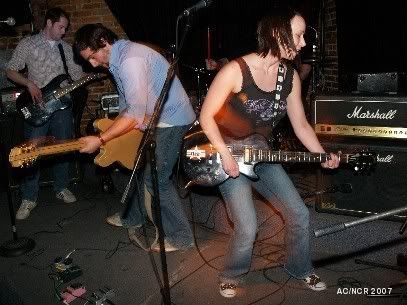 All right action!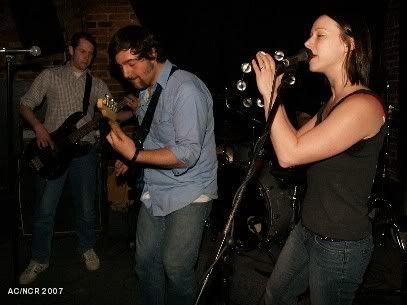 Mel and Chris sing!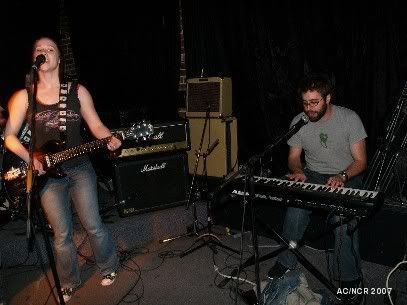 Dave and Mel sing!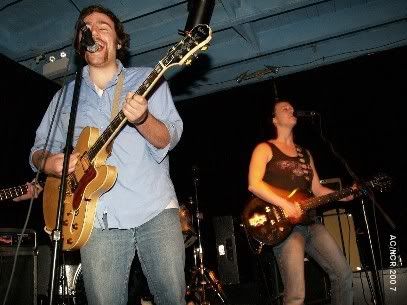 Dave sings!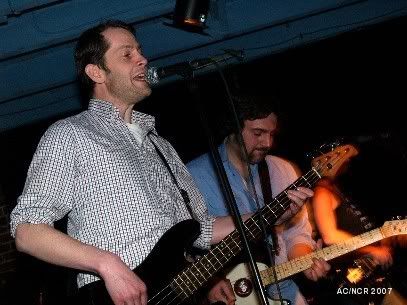 Big finish!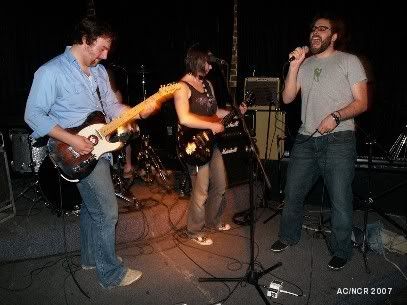 The whole lot!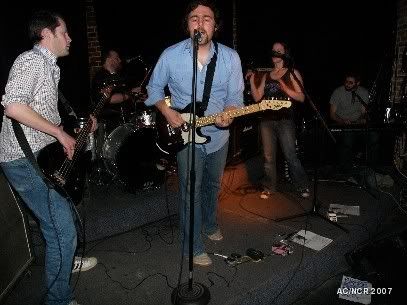 The set list
, for those of you who like such things.