Next up on the Dr. Dog bill was Tim's Myth. I had heard the name around town, and they made a bit of a splash with their prizewinning run for $350,000 in local "alternative" radio station
Live 88.5
's Big Money Shot. They were a lively stage act, but musically? Nope, not for me. It was a bit funky, a bit folky. I heard a lot of bass.
Kazoo action! With Tim's Myth singer and guitarist Tim.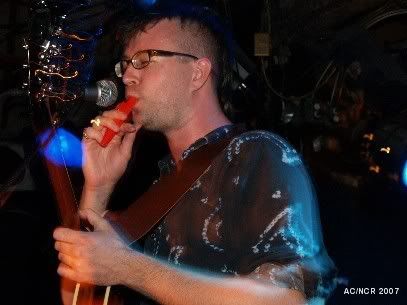 Guitarist Stuart Rutherford shows off a few moves.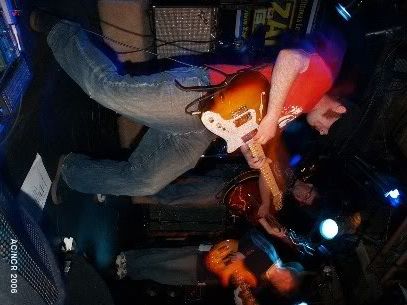 Drummer Mike Clarke.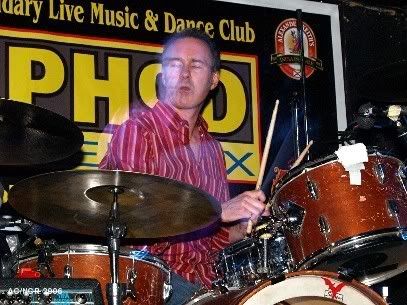 Bassist Brent Hamilton.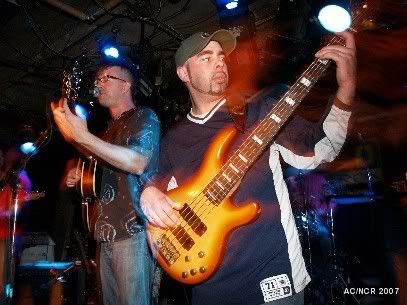 Mythical action!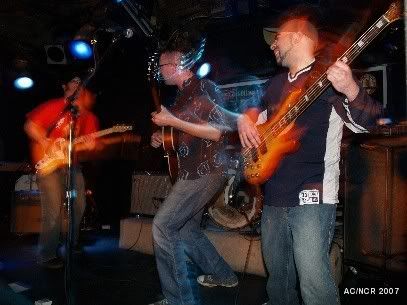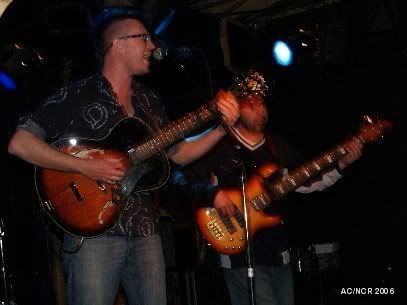 Back-to-back ... how rock! Or not.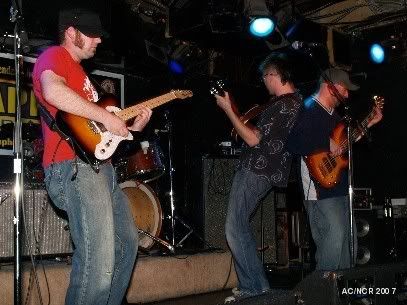 Rhythm section action!
The whole lot!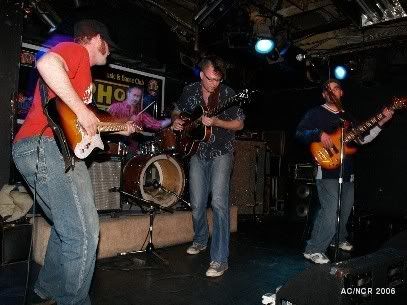 Their next scheduled date in town is July 1: They'll be part of Live 88.5's Canada Day celebrations at the Capital Music Hall's parking lot.