Dr. Dog are a Philadelphia pop group big on the four Bs – The Beatles, The Band, The Beach Boys and beards. As a consequence of its excellent songcraft and vigorous albums, the band has slowly been gathering plaudits from fans of Philadelpia's "psychedelphia" movement, 1960s pop, Guided by Voices and the Elephant 6. They've got an excellent new album
We All Belong
out - all the excuse they need to pass through Ottawa on a pleasant Sunday evening. They tore through their tunes with infectious energy, starting with
My Old Ways
. You can tell from the pictures what a livewire act they are.
Scott McMicken, right, rocks the hat and sunglasses look.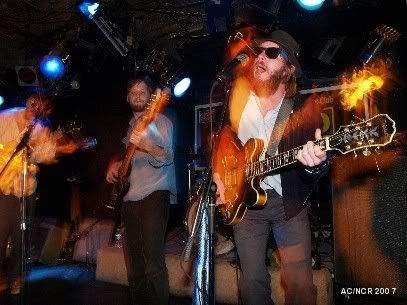 Toby Leaman on bass and some Joe Cocker-like singing.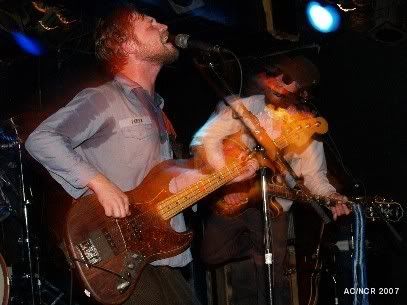 Zach Miller handles the keys.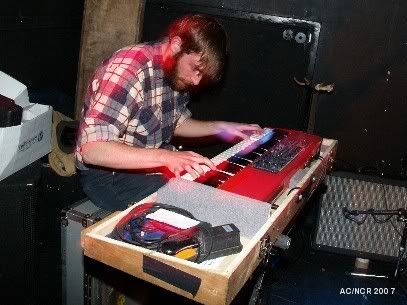 Juston Stens on drums... more sunglasses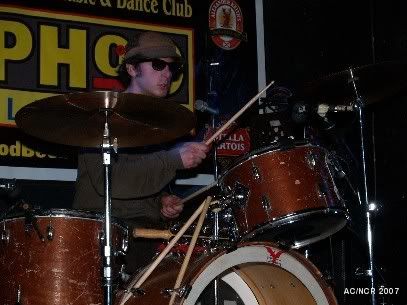 Sukey Jumps rounds out the guitar duties.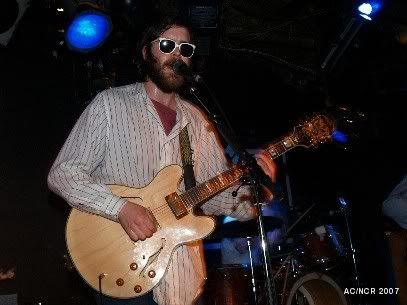 Scott goes down!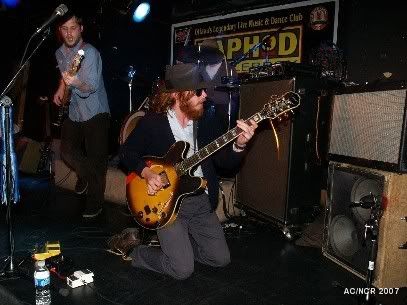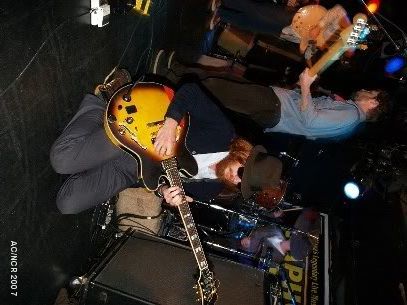 Sort-of faceoff action!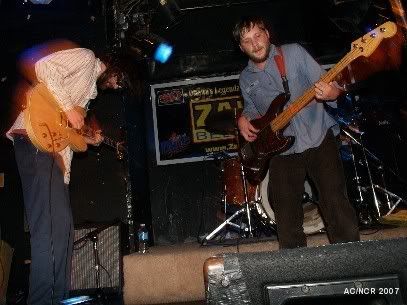 Kick out the jams action!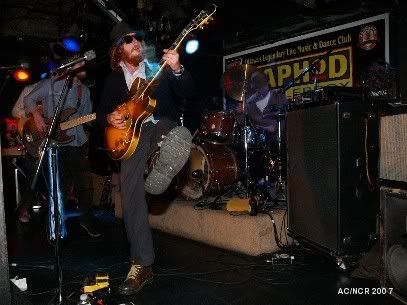 Runabout!
The whole lot!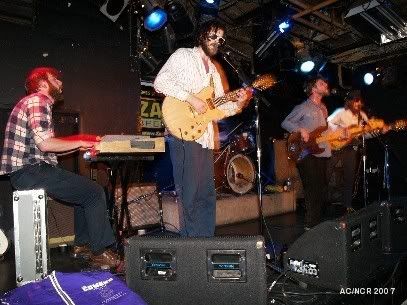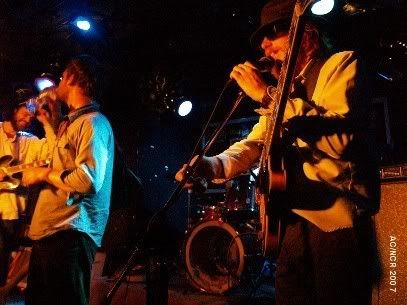 And some extra clapping from Justin.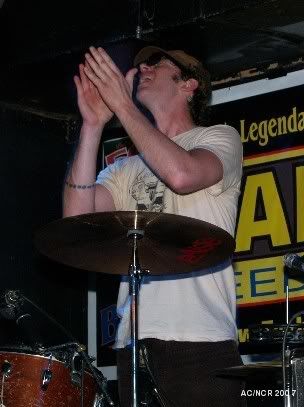 They more than lived up to their reputation as a dynamite live act.